Court junks drug possession charge vs bodegero in P6.4-B shabu case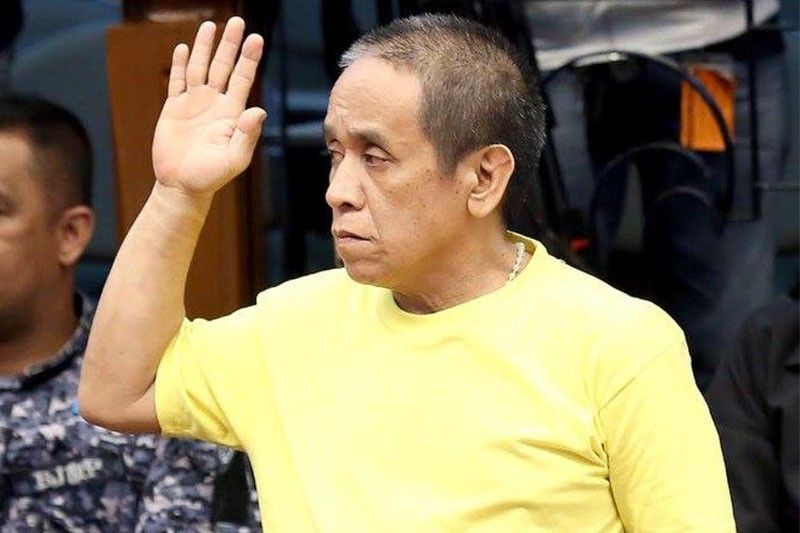 MANILA, Philippines — A Valenzuela court has acquitted warehouseman Fidel Anoche Dee, accused in the P6.4-billion smuggled shabu case in 2017, of illegal drug charges.
Lawyer Kris Francisco Rimban, Dee's legal counsel, told Philstar.com that Valenzuela Regional Trial Court Branch 284 acquitted his client of violation of Section 11 of Republic Act 9165.
The charge pertains to possession of illegal drugs, a non-bailable charge.
A full copy of the court's ruling has yet to be released of this story's posting but Philstar.com saw a copy of the dispositive portion of the decision.
Rimban explained that the court had granted Dee's demurrer to evidence, a pleading that challenges the sufficiency of the prosecution's evidence against the accused. It paves the way for the dismissal of the case halfway through the trial, without the accused having to present their counter-evidence.
"Court ruled that the accused had neither actual nor constructive possession of the shipment," Rimban added.
Dee has been detained since May 26, 2017.
In an earlier email exchange with Philstar.com, Rimban said that Dee was unemployed in Zambales when he was contacted by his sister, Emily Dee, in May 2017 for a job.
Two Taiwanese—"Jun Wang" and "Jhu Ming Jyun"—wanted to rent his sister's old house for use as a "bodega," and they wanted someone whom Emily trusts to be the warehouseman.
Emily tapped her brother, thinking the gig would give Fidel needed income.
Since he was the bodegero, or caretaker, of the warehouse, he was arrested in the massive raid.
"The allegation is that Fidel Dee was in possession of the dangerous drugs because he was present at the warehouse at the time it was raided by PDEA agents," Rimban had said then.
Rimban, said Friday that Dee still faces three other charges before the Manila court, in connection with the multibillion-peso shabu shipment that slipped past the Bureau of Customs on 2017.
The Department of Justice, last year, filed charges alleging violations of the Customs Modernization Tarriffs Act against Dee and several others.
The DOJ also filed drug smuggling charges against the following personalities tagged in the multi-billion smuggled shabu before a Manila court:
Customs "fixer" Mark Taguba,
Chen Ju Long a.k.a. Richard Chen or Richard Tan
Li Guang Feng a.k.a. Manny Li
Dong Yi Shen a.k.a. Kenneth Dong or Yi Shan Dong
Eirene Mae Tatad
Teejay Marcellana
Chen I-min
Jhu Ming Jyun
Chen Rong Huan
Authorities have so far arrested and detained Dee, Taguba,Tatad, and Dong.
Other personalities, including Chen Ju Long and Li Guang Feng, are still at large.