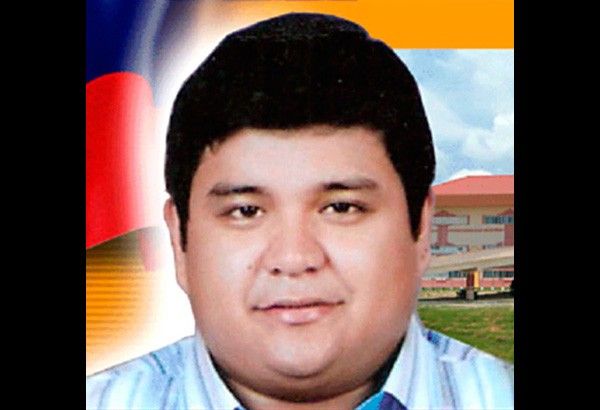 Former Maguindanao Gov. Sajid Ampatuan is facing over two hundred case before the anti-graft court
File
Ex-Maguindanao Gov. Ampatuan convicted of graft, falsification, malversation
(Philstar.com) - March 22, 2019 - 4:14pm
MANILA, Philippines — The Sandiganbayan on Friday convicted former Maguindanao Gov. Sajid Ampatuan of graft, falsification and malversation charges over the misuse of P38-million of public funds in 2009.
The STAR reported that the anti-graft court found Ampatuan guilty of one count each of graft and malversation of public funds, and 63 counts of falsification of public document.
For their conviction of malversation, Sajid Ampatuan and former ARMM Bids and Awards Committee member Ali K. Abpi Al Haj were directed to jointly pay a fine of P35,740,493, double the amount of ARMM funds that they malversed. | @marcelo_beth pic.twitter.com/aSYTtMsmAE

— The Philippine Star (@PhilippineStar) March 22, 2019
Ampatuan is sentenced to reclusion perpetua or a maximum of 40 years of imprisonment.
The case stemmed from the release of more than P38 million of public funds for the supposed purchase of construction materials and lumber for repair of various schools in Maguindanao.
The Office of the Ombudsman, however, said that the amount was given to a "non-existent" supplier, Apo Lumberyard and Construcion Supply.
The court also found former Autonomous Region of Muslim Mindanao Bids and Awards Committee member Ali K. Abpi Al Haj to jointly pay a fine of P35,740,493.
READ: Ex-Maguindanao governor faces 75 more cases
The anti-graft court gave Ampatuan and Abpi Al Haj until March 25 to pay P1.58 million as bond for their provisional liberty.
Ampatuan is facing over two hundred cases before the anti-graft court
Ampatuan and Andal Jr., together with their late father Andal Ampatuan Sr., are the primary accused in the November 2009 Maguindanao massacre that left 58 people, including 32 journalists, dead.
The Quezon City court handling the multiple murder case against Andal Ampatuan Jr. and others accused over the gruesome massacre terminated its proceedings in November last year.
The Department of Justice said that the promulgation of the ruling is seen in 2019. — Kristine Joy Patag with reports from The STAR/Elizabeth Marcelo