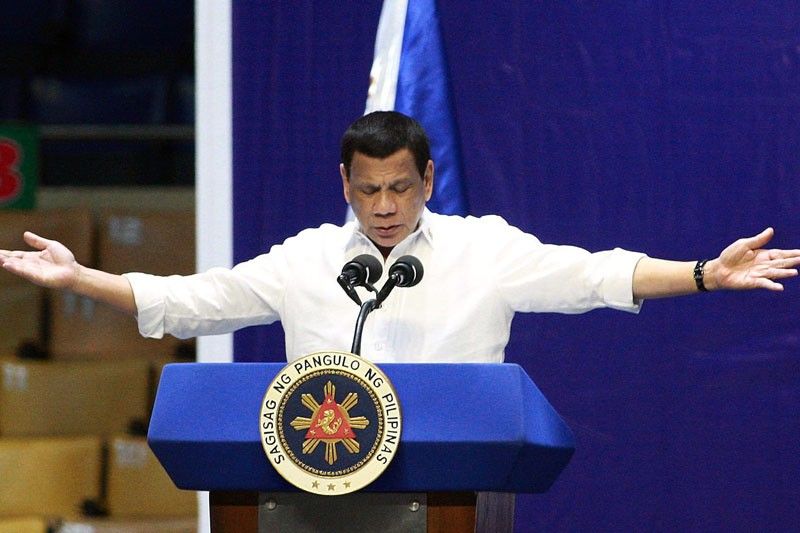 President Duterte addresses the Barangay Summit on Peace and Order at the Cuneta Astrodome in Pasay City yesterday.
Joven Cagande
Duterte tells cops, soldiers: No drinking in public places
DAVAO CITY , Philippines — President Duterte yesterday ordered all personnel of the police and military to stay away from drinking bars in the effort to stop government forces from fighting each other, especially when they've had one drink too many.
"'Yung Armed Forces of the Philippines at mga police all over the Philippines, you do not enter drinking places. Ang police at ang Army, nag-aagawan ng baril (The police and the Army, they scramble for firearms)," Duterte said during the Barangay Officials Summit on Peace and Order held at the Cuneta Astrodome in Pasay City last night.
The President lamented the cases where police and military personnel fight each other in drinking places, especially when they carry their guns with them. In such cases, some end up dead.
Duterte pointed out that these police and military personnel usually fight over the microphone.
"And always they sing out of tune," the President added in jest.