10,000 teachers may lose jobs due to removal of Filipino, Panitikan
November 17, 2018 | 12:00am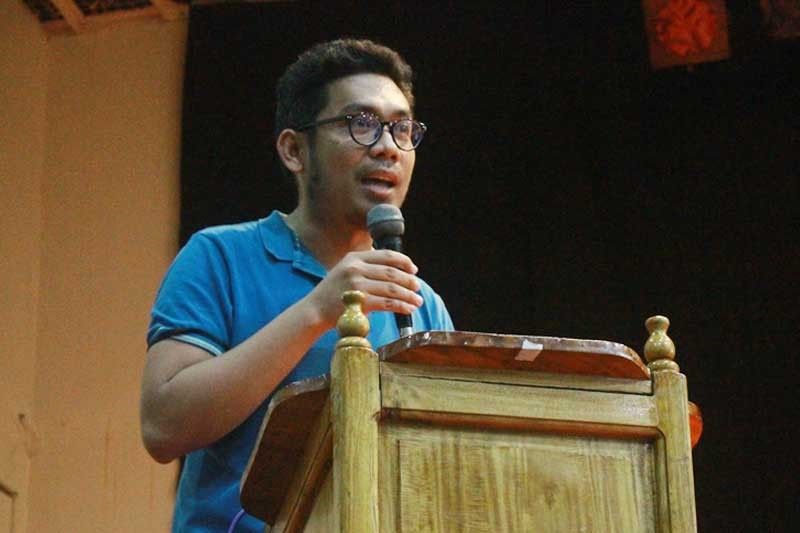 MANILA, Philippines — Removing Filipino and Panitikan as required subjects in college will potentially displace around 10,000 teachers and cause "problematic" changes in the country's education curriculum, a Filipino language scholar said yesterday.
Dr. David San Juan, convenor of Filipino language advocacy group Tanggol Wika, said this possibility is causing worry among the teachers of the Filipino and Panitikan departments in various colleges and universities.
If not fully dissolved, San Juan said in an interview over dzBB that Filipino and Panitikan teachers will have less workload.
The teachers who might lose their jobs could shift to basic education but San Juan said this could be difficult due to more workload and smaller salary.
"Retooling or retraining of teachers entail a lot of work, if they change a subject to teach," he said, adding that such move would be "problematic" as teachers would also spend a lot.
San Juan also lamented that teachers and professors who took higher studies in Filipino and Panitikan felt they had been slapped by the order of the Commission on Higher Education (CHED) to remove the mandatory Filipino subjects in the college curriculum, which the Supreme Court (SC) prevented and eventually allowed in its recent decision.
"It's like saying our discipline is not important when we had been studying and specializing on this for a long time now," San Juan said.
San Juan, an associate professor of Filipino at De La Salle University (DLSU) according to its website, also opposed the idea of Filipino and Panitikan becoming elective subjects among college students.
He said students have the option not to choose the subjects being electives.
He countered arguments that these subjects are no longer important in college as these are already taught in elementary and high school.
San Juan said Filipino and Panitikan in college could improve further the people's ability to become more intellectual and make professionals more accessible to the ordinary Filipinos.
The SC recently upheld as constitutional the order of CHED to remove the mandatory Filipino subjects in the college curriculum. The high court previously blocked the CHED order through a temporary restraining order.
Fluency in Filipino needed
Senators also pressed for the restoration of Filipino and Panitikan as among the core subjects in college, citing their importance in promoting nationalism and patriotism.
Sen. Panfilo Lacson said Filipinos and government institutions should be nationalistic enough to enrich the vocabulary and knowledge of the youth in the native tongue.
He lamented that young Filipinos seldom talk to each other or among themselves in Filipino.
Senate President Vicente Sotto III on Thursday said the exclusion of Filipino as a core subject in college goes against the spirit of Article 14 Section 6 of the Constitution, which states that "the Government shall take steps to initiate and sustain the use of Filipino as a medium of official communication and as language of instruction in the educational system."
"We can see these days among the youth the lack of grasp of the Filipino language and by removing this as a core subject in college or any other school level, I fear this would deteriorate even further," Sotto said.
With the "beauty and depth" of Filipino language and literature, Sen. Aquilino Pimentel III said the nation can still learn "secrets" from them.
"We're not yet done uncovering these secrets as we continue to marvel at the beauty of our literature. We can still continue these subjects at the college level," Pimentel said.
Sen. Sherwin Gatchalian also lamented the lack of knowledge of young Filipinos on the national language and literature with the prevalent use of "taglish" (Tagalog and English).
Sen. Joel Villanueva cited the importance of the subjects in forming the proper Filipino mindset even as he vowed to support legislation to restore the course in college.
Sen. Francis Escudero believes there is no need to legislate the teaching of Filipino, Filipino literature and Constitution in college as "this can be done via executive fiat."
As this developed, the Department of Education (DepEd) yesterday clarified that the Korean language will only be taught as an elective in a handful of schools in Metro Manila. – With Paolo Romero, Janvic Mateo