Typhoon Yutu may enter PAR on Saturday
October 25, 2018 | 3:13pm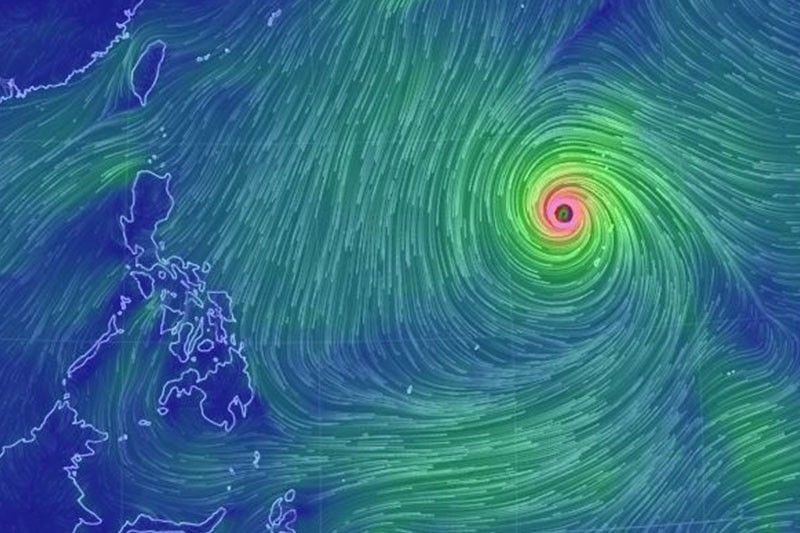 MANILA, Philippines — Typhoon Yutu (international name) is seen to enter the Philippine area of responsibility on Saturday, state weather bureau PAGASA said.
At 11:00 a.m., Yutu was located 2,380 kilometers east of Central Luzon. The typhoon is packing maximum sustained winds of 210 kilometers per hour near the center and gusts of up to 260 kilometers per hour.
Once it enters the country's jurisdiction, the weather disturbance will be given a local name "Rosita."
PAGASA said tropical cyclone warning signal may be hoisted over Isabela and Cagayan area as early as Monday morning.
The state weather bureau earlier said that the typhoon is unlikely to make landfall.
"Yutu," classified as super typhoon in other countries, crossed over the Northern Marianas Islands early Thursday.
Super Typhoon Yutu crossed over the U.S. territory early Thursday local time. Its catastrophic winds ripped roofs from homes and blew out windows.
Forecast positions
Friday morning: 2,025 km east of Central Luzon (Baler, Aurora)
Saturday morning: 1,495 km east of Central Luzon (Baler, Aurora)
Sunday morning: 980 km east of Baler, Aurora
Monday morning: 595 km east northeast of Baler, Aurora
Tuesday morning: 240 km east of Tuguegarao City, Cagayan
— Gaea Katreena Cabico with reports from the Associated Press