DND chief Lorenzana: No more 'Red October' plot
October 13, 2018 | 12:00am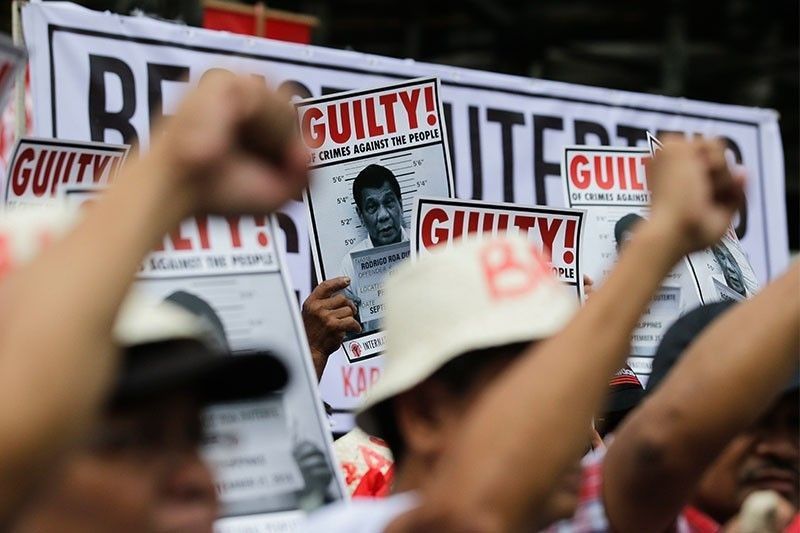 MANILA, Philippines — The Armed Forces of the Philippines (AFP) has neutralized the Red October plot, an alleged ouster move hatched by anti-government forces against President Duterte.
Defense Secretary Delfin Lorenzana bared this yesterday in an ambush interview on the sidelines of the commemoration of 2018 the International Day for Disaster Reduction-Southeast Asian Day for Disaster Reduction (IDD-ADD) held at the covered court of Barangay Batasan Hills, Quezon City.
"It's no longer existent. It fizzled out because we uncovered and exposed it," Lorenzana said.
He further disclosed that recovered documents about the ouster plot now in the hands of the defense and military establishment was really titled "Red October."
He claimed that when the AFP made Red October public, key personalities behind this ouster plot were forced to disband and abandoned their planned illegal acts.
AFP assistant deputy chief of staff for operations (J3) Brig. Gen. Antonio Parlade Jr. exposed the Red October ouster plot against Duterte last month.
Parlade named the Communist Party of the Philippines (CPP), Liberal Party (LP), Magdalo (faction of Sen. Antonio Trillanes IV), Coalition For Justice, a group of supporters of ousted chief justice Maria Lourdes Sereno and the Movement Against Tyranny, a group identified with the Commission on Human Rights, as forerunners of the grand alliance behind the destabilization plot against the Duterte administration.
On top of this, Parlade claimed that 18 colleges and universities have become recruitment hubs of the New People's Army.
But AFP chief Gen. Carlito Galvez Jr. and the Department of the Interior and Local Government cleared the LP and Magdalo of any involvement in the supposed plot to overthrow Duterte.
"Wala na yang Red October na yan. Lusaw na (Red October is gone. It has fizzled out)," Lorenzana told reporters.
With the neutralization of Red October, the defense chief said that the Filipino people are now assured that they can celebrate and enjoy Christmas.