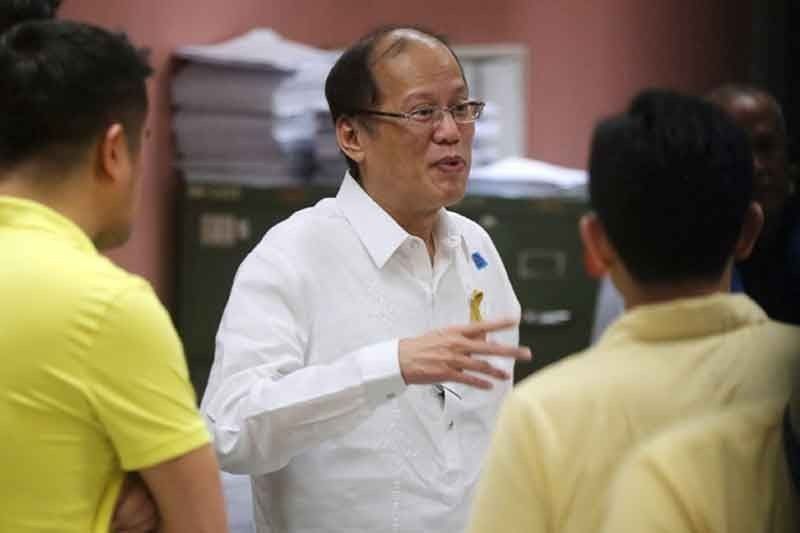 According to Aquino's spokesperson, lawyer Abigail Valte, the point being driven by Duterte and Panelo was that Aquino should have signed the certificate of amnesty himself.
Boy Santos/File
Abigail Valte: 'No delegation of amnesty grant by Aquino'
Aurea Calica
(The Philippine Star) - September 12, 2018 - 12:00am
MANILA, Philippines — Former president Benigno Aquino III did not delegate his power to grant amnesty to his then defense secretary Voltaire Gazmin, contrary to what President Duterte and chief presidential legal counsel Salvador Panelo claimed in their talk yesterday.
According to Aquino's spokesperson, lawyer Abigail Valte, the point being driven by Duterte and Panelo was that Aquino should have signed the certificate of amnesty himself.
"But amnesty is granted to a class of people, not individuals. It is pardon that is granted to individuals, that is why the President signs it," Valte said in a text message.
"So once the President grants amnesty to that class of people, whoever he delegates the application process to is empowered to do so. The delegated authority is in the proclamation," referring to Proclamation No. 75 that granted amnesty to Sen. Antonio Trillanes IV, a former soldier who was charged and jailed for participating in the uprisings against then president Gloria Macapagal-Arroyo.
"The task delegated was the determination of those who may be qualified among the applicants under the parameters of the amnesty given. It's not the grant of amnesty itself that was delegated," Valte said.
Duterte declared the amnesty void from the beginning in his Proclamation No. 572.
He did not say why Trillanes was selected from the list of those granted amnesty to be rearrested and subjected to court-martial once again.
Initially, government officials also said only his application for amnesty and admission of guilt were missing.
Earlier, Gazmin said that as far as he could remember, all those granted amnesty went through the process.
"I am getting in touch with the ad hoc committee so that facts can be refreshed as these happened many years ago," Gazmin said.
The amnesty given to Trillanes and others was concurred in by Congress and was declared legal by the Supreme Court. The lower courts also dismissed the cases against Trillanes following the amnesty given.
Trillanes has shown documents to prove that he filed for amnesty and admitted guilt to his offenses upon submitting his application.
Edwin Lacierda, former presidential spokesman of Aquino, said: "Let there be no argument, President Aquino in his personal and official capacity, granted amnesty to political offenders, which was concurred in by both Houses. That much is found in Proclamation No. 75 and that much is in compliance with the amnesty requirements under the 1987 Constitution."
Lacierda said the reference to Supreme Court decisions is a general statement, not a sui generis (class of its own) reference to the exercise of amnesty by the President.
He said the cited judicial precedents support the President's grant of amnesty as he personally and officially granted amnesty to the whole class of political offenders by issuing Proclamation No. 75.
"One should not warp constitutional statements to conceal a feeble foundation," he said.
He said government lawyers keep inventing and changing the legal basis for the revocation of Trillanes' amnesty.
"However, Proclamation No. 572 rests only on one legal basis: the absence of an application for amnesty. By changing the legal basis, the state impliedly admitted that Proclamation 572 is deficient. Without a shadow of a doubt, the government lawyers themselves just voided the President's own proclamation," Lacierda explained.