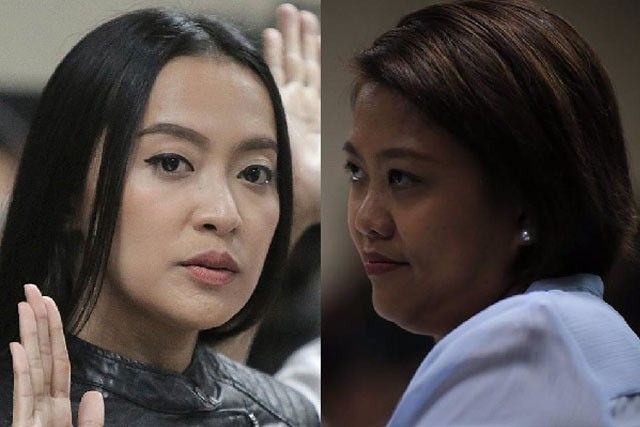 Mocha Uson should explain federalism in Senate hearing, says Nancy Binay
(Philstar.com) - August 1, 2018 - 5:09pm
MANILA, Philippines — Sen. Nancy Binay wants Communications Assistant Secretary Margaux "Mocha" Uson to explain the essential points of the plan to alter the 1987 Constitution to the senators.
This, after the consultative commission tasked to review the Constitution said it is considering to tap Uson to lead the government's information drive on federalism and charter change.
Binay on Wednesday said she would recommend to Sen. Francis Pangilinan, who chairs the committee on constitutional amendments, to invite Uson as one of the resource persons in the subsequent hearings on charter change.
"Being the designated messenger, we also wanted to hear how she would articulate or interpret the salient points of the proposed federal charter and explain to the people how a shift in the form of government could move the country forward," Binay said.
Uson should also present her ideas on information campaign using social media, the senator added.
"How the messenger relays the message is important. Clarity and knowledge about the subject are equally important elements. It is also a matter of providing the people of options or an informed choice for them to genuinely know what's good and bad about changing the form of government," Binay said.
Concom spokesperson Ding Generoso on Monday said Uson "would be a big help" through her social media following. Uson's Facebook page has over 5.6 million followers.
Uson, a staunch supporter of the chief executive, is accused of spreading fake information on social media.
In a Senate hearing last year, Binay told Uson to decide whether she wants to continue being a blogger or a government official.
READ: Nancy to Mocha: It's time to decide, asec or blogger?
— Philstar.com intern Ali Ian Marcelino Biong