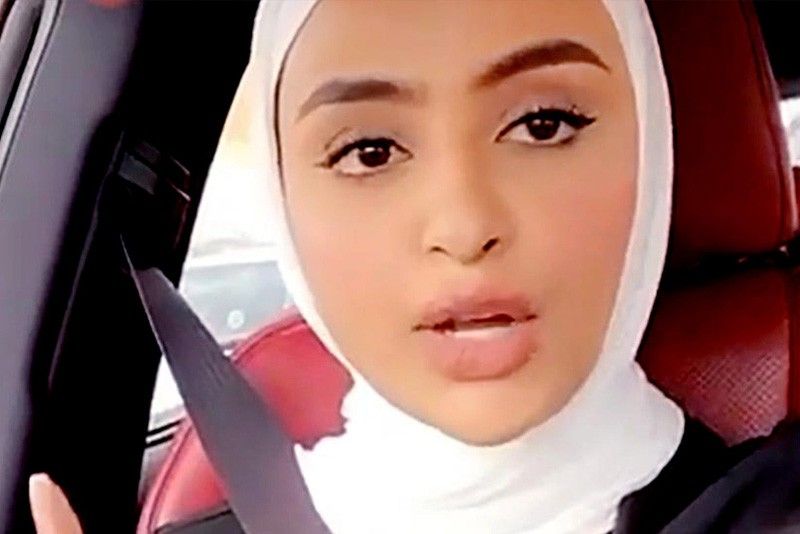 Kuwaiti blogger faces blacklisting – POEA
MANILA, Philippines — Kuwaiti beauty blogger Sondos Al-Qattan faces a possible blacklist and may be barred from hiring Filipino domestic helpers.
Philippine Overseas Employment Administration (POEA) head Undersecretary Bernard Olalia yesterday said employers who refuse to comply with the bilateral agreement signed between the Philippines and Kuwait should be blacklisted from hiring Filipino household service workers (HSWs).
"The bilateral agreement and the guidelines issued by the POEA clearly state that the passport should be in the possession of (the HSW) and that she is entitled to a weekly day off. Kuwaiti employers who refuse to follow these provisions shall be immediately blacklisted," Olalia said in a radio interview.
Earlier, Blas Ople Policy Center head Susan Ople asked the POEA chief to ban Al-Qattan from hiring HSWs after the social media personality complained over changes in the Arab country's employment rules.
In response to Ople's request, Olalia vowed to include Al-Qattan in the POEA's blacklist.
Olalia further assured Ople that the POEA is closely monitoring the implementation of guidelines in the deployment of HSWs to Kuwait.
For her part, Ople said Al-Qattan personifies the ugly face of modern slavery and should be included in the POEA's list of undesirable foreign employers.
"By her words, publicly uttered through social media, her undesirability as a foreign employer cannot be denied. She is not worthy to be even in the same room as our valiant and hardworking (overseas Filipino Workers)," Ople said.
Ople also urged other labor-exporting countries to include Al-Qattan in their list of undesirable foreign employers.