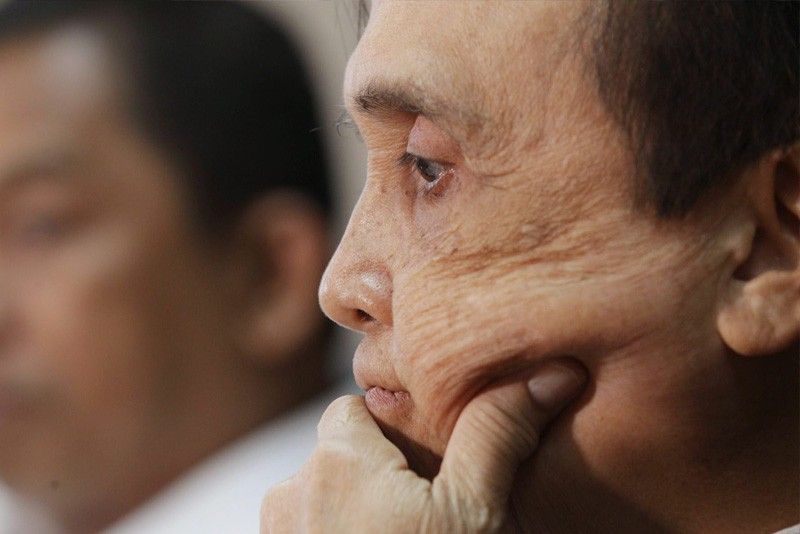 Socioeconomic Planning Secretary Ernesto Pernia talks about infrastracture development during a roundtable discussion at the Business World board room in Quezon City.
Geremy Pintolo
NEDA chief calls for caution on federalism
(The Philippine Star) - July 17, 2018 - 12:00am
MANILA, Philippines — The administration should exercise caution in its push for federalism as any misstep can drain government finances and disrupt the infrastructure program, the country's top economist said yesterday.
In an interview with "The Chiefs" on One News channel, Socioeconomic Planning Secretary Ernesto Pernia said that while federalism could unlock economic benefits, it could also spell disaster for some regions not prepared for such a transition.
"Federalism may be good for the economy and for the people but we really have to do our homework first in terms of preparing well for the country," said Pernia, who heads the National Economic and Development Authority (NEDA).
"It's unlikely that the regions will be ready and my concern is that we are moving not to connect the regions, to bring the lagging regions into the mainstream economy and that momentum of infrastructure improvement in the regions is going to be disrupted," he added.
President Duterte is expected to endorse to Congress a draft federal charter in his State of the Nation Address (SONA) on July 23.
Pernia also cited possible damage a shift to federalism could inflict on the country's balance sheet, noting the deficit-to-GDP ratio may easily rise to six percent.
For 2019, the Development Budget Coordination Committee (DBCC) has set the deficit cap at 3.2 percent of the country's gross domestic product (GDP)
"That's really going to wreak havoc in terms of our fiscal situation and we will certainly experience a downgrading in our ratings," he said.
Two other economists raised an almost similar warning. University of Asia and the Pacific (UA&P) economists Bernardo Villegas and Victor Abola believe the proposed shift to a federal form of government is not only expensive but also unnecessary.
They also noted that under the Local Government Code, provinces are already empowered to forge partnerships with other provinces for better economic integration.
"I think it will be a disaster. It's not necessary and is counterproductive. Imagine all the duplication of expenses in all the levels. And the completely arbitrary way they are putting together provinces for these so-called federal states," Villegas said at a briefing.
"It does not may any sense at all. And we already have the local government code which actually enables mayors and governors to act as federal states," he pointed out.
"Under the Local Government Code, they can partner with other provinces for greater integration," Villegas said.
Abola said local governments continue to have weak capacity absorption and their affairs usually lack transparency.
"There is a very big absorptive capacity gap. You can see that local governments are poor in administration. They are also not very transparent," he said.
Villegas said the Philippines is not learning from history in its pursuit of federalism.
"We should also know our history. The ones who succeeded in federalism are those that already had independent federal states and they put it together. Here were are inventing federal states," he said.