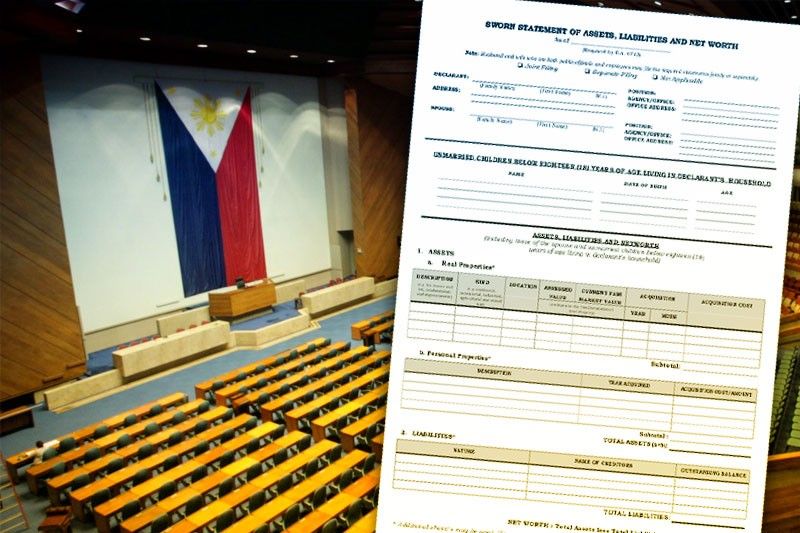 Who are the richest and poorest members of the House of Representatives in 2017?
Who's who: Richest, poorest House members in 2017
MANILA, Philippines —The House of Representatives over the weekend released a summary of its members' Statements of Assets, Liabilities and Net Worth in 2017.
The SALN summary, which was in alphabetical order, was published on the website of the House of Representatives last Saturday.
READ: House releases SALNs of members
The roster revealed the richest and the poorest members in the chamber.
Michael Odylon Romero of party-list 1-PACMAN emerged as the richest with a net worth of P7.291 billion. He was also the richest solon in 2016 with a net worth valued at P7 billion.
Romero, former CEO and president of Harbour Centre Port Terminal Inc. and current team owner of GlobalPort, recorded a total assets of P7.328 billion and liabilities amounting to P37 million.
On the other hand, Kabataan party-list Rep. Sarah Jane Elago is this year's poorest House member with a net worrth of P75,800. Her total assets are worth P172,5552 while her total liabilities amounted to P96,752.
Elago is among the three lawmakers at the House who are not millionaires. The other non-millionaire lawmakers are Reps. Arlene Brosas (Gabriela) and Gabriel Bordado Jr. (3rd District, Camarines Sur) with net worth P514,600 and P563,445.19, respectively.
Below appears the list of the richest and poorest House members in 2017: