Government standing by crackdown vs loiterers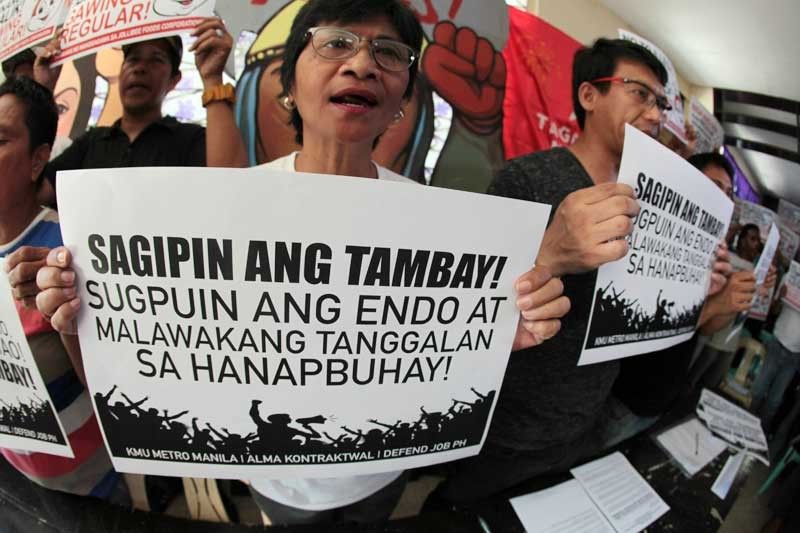 MANILA, Philippines — The Duterte administration is standing by its crackdown on loiterers or tambay despite the outrage over the killing of a 25-year-old man while under police custody.
Presidential spokesman Harry Roque said critics should not make an issue out of the campaign against loiterers because it is just a "basic implementation of the law."
He also claimed that the Philippines is the only country with loiterers in the streets.
"Only those who violated ordinances and laws are arrested. The President did not order the arrest of those with no violation," Roque said at a press briefing yesterday in Cagayan de Oro City.
"Only the Philippines has several loiterers. You go to Malaysia did you see any loiterer? You go to Thailand, Japan, South Korea, there are no loiterers. I think it's really the duty of the President and it's a way to increase police visibility and to implement the law," he added.
Earlier this month, President Duterte directed the police to impose stricter measures against loiterers, whom he described as "potential trouble for the public." Critics have expressed alarm over the campaign, saying it could lead to illegal detention, arbitrary arrests and other abuses.
The anti-loitering campaign is now under scrutiny following the death of 22-year-old Genesis "Tisoy" Argoncillo while in detention at the Novaliches police station 4 in Quezon City days after he was arrested for allegedly causing alarm and scandal.
Two inmates were charged with murder for beating Argoncillo to death.
Sen. Paolo Benigno Aquino IV and members of the Makabayan bloc at the House of Representatives have called for a congressional investigation on the crackdown against loiterers and the death of Argoncillo.
"There are many conflicting accounts but what's clear to me is that Tisoy should not have died," Aquino said in filing Senate Resolution 772, which asked the committee on public order and dangerous drugs, chaired by Sen. Panfilo Lacson, to investigate the matter.
Philippine National Police chief Director General Oscar Albayalde gave assurance that the family of Argoncillo will get justice.?Albayalde ordered the National Capital Regional Police Office to file charges against all those responsible for Argoncillo's death.
PNP avoids using tambay
Albayalde directed all police commanders nationwide not to use the word tambay in their police operations against violators of city ordinances.
During a press briefing yesterday afternoon at Camp Crame in Quezon City, Albayalde said they have banned the word tambay and will instead use the phrase "persons apprehended for violating city ordinances."
Albayalde maintained that the strict implementation of ordinances by law enforcers in their respective localities was part of the anti-crime effort to improve the peace and order situation in the country.
Since the President directed the intensified anti-crime efforts, over 11,000 individuals have been rounded up in Metro Manila alone.
Albayalde also clarified that of the 11,000 people initially brought to police stations since July 13, only about 96 remain in police custody and the rest have been turned over to barangays, while others have paid fines for their violations and were released.
A transport group warned the government that drivers could end up becoming tambays once they lose their jobs as the Land Transportation Franchising and Regulatory Board implements the plan to phase out old passenger jeepneys. – Cecille Suerte Felipe, Romina Cabrera, Paolo Romero