Philippines 3rd largest contributor to ocean plastic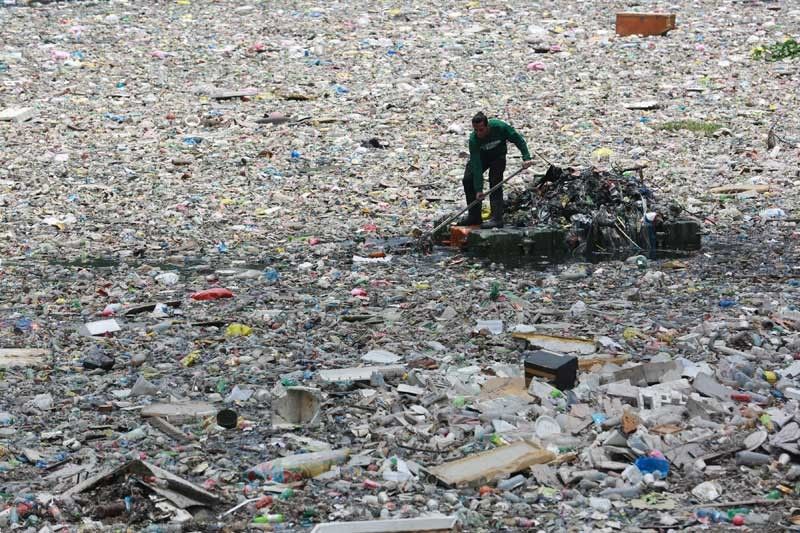 MANILA, Philippines — An administration lawmaker yesterday revealed that the Philippines has become the world's third largest source of plastic leaking into the ocean and has among the highest trash collection rates in Southeast Asia.
"Marine pollution arising from plastic debris and other forms of garbage choking our waterways worsen our environmental problems," Surigao del Norte Rep. Robert Ace Barbers said, referring to a report on plastic pollution by an international environmental group.
The Philippines' ranking in terms of plastic trash was sourced from the 2015 report on plastic pollution by Ocean Conservancy and McKinsey Center for Business and Environment.
Barbers urged the Department of Environment and Natural Resources and other research bodies to tap other nations' technology for turning plastics into construction materials for the homeless.
"I urge the DENR and other research agencies of the government to reverse the cycle of plastic pollution by working with other countries to lessen, if not eliminate, its toxic impact on human health and ecology," Barbers said.
He said this plastic pollution has been choking waterways across the country and worsens disaster, particularly during rainy season.
Meanwhile, Quezon City Rep. Winston Castelo stressed the need for emergency powers to address the perennial problem of flooding.
"The government should speed up the Metro Manila Flood Control Management Project which is crucial in ending the problem of intense flooding in Metro Manila during the wet season," Castelo, chairman of the House committee on Metro Manila development, said.
"The Asian Infrastructure Investment Bank and the World Bank already funded this P25-billion project aimed at making Metro Manila safe from floods," he added.
Barbers said a recent waste and brand audit conducted on June 1 showed that six of 10 leading plastic polluters in six major cities in the Philippines are multinational brands.
The audit was conducted by Global Alliance for Incinerator Alternatives and Mother Earth Foundation in Malabon and Quezon City as well as in Batangas City, Nueva Vizcaya, Tacloban City and San Fernando in Pampanga.
It said that about 79 percent of branded plastic residual wastes came from food packaging, followed by household and personal care products with 12 and eight percent, respectively.
"The DENR should tap technology from countries that have been successful in reducing plastic footprint," Barbers said.
He said Filipinos should continue with garbage segregation to make it easier to redo, reuse and recycle plastics.
"It is only through our coordinated action that we could help lessen the impact of plastic pollution on our people and environment," he said.