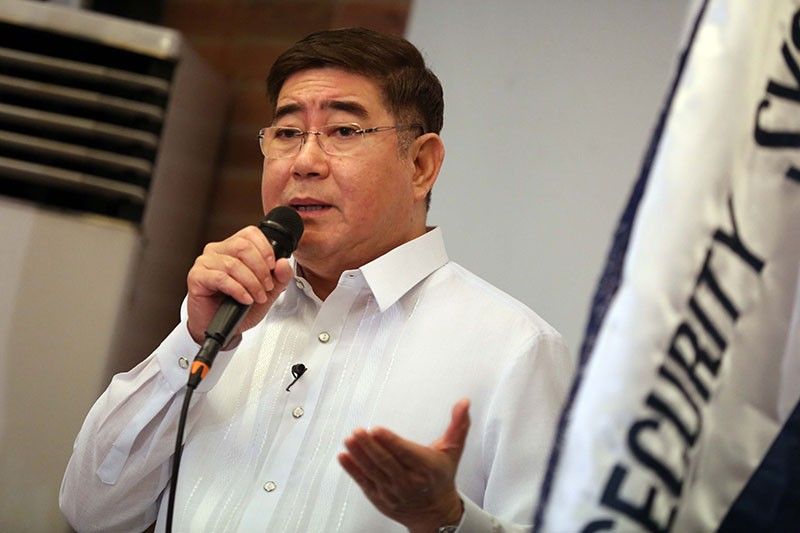 Jose Gabriel "Pompee" La Viña was Duterte's social media director during the campaign for the 2016 elections.
Boy Santos
La Viña gets new—and third—post under Duterte administration
MANILA, Philippines — President Rodrigo Duterte's social media manager during his campaign has gotten yet another government post—his third since this administration started in July 2016.
According to the one-page appointment paper dated June 6, Duterte has appointed Jose Gabriel "Pompee" La Viña as agriculture undersecretary.
La Viña is taking the seat vacated by now Tourism Secretary Bernadette Romulo-Puyat.
La Viña was named as Social Security Services commissioner in November 2016, but Duterte did not renew his contract that expired on June 30, 2017. Duterte said that he did not renew La Viña's contract because of his "abuse of public funds."
READ: Costly project proposals cost La Viña his job
In February, presidential spokesperson Harry Roque announced La Viña's firing. He said: "The president mentioned time and again that he will not tolerate even a whiff of corruption."
But two months later, La Viña was reappointed as Tourism undersecretary.
Asked why the president gave La Viña a new government post, Roque replied "presidential prerogative."
The Department of Tourism was embroiled in corruption controversy under the helm of former tourism chief Wanda Teo.
Criticism hounded Teo after it was found out that the DOT placed P60-million worth of advertisements to a television program produced by her brothers, Ben and Erwin Tulfo.
Teo stepped down from her post on May 8. On the same day, Duterte appointed Puyat to head the Tourism department.
On May 15, Puyat ordered tourism executives to hand in their courtesy resignations.
Basing on the appointment letter, La Viña has received a new post under Duterte's administration barely a month since Puyat's order.