Duterte fires PhilHealth chief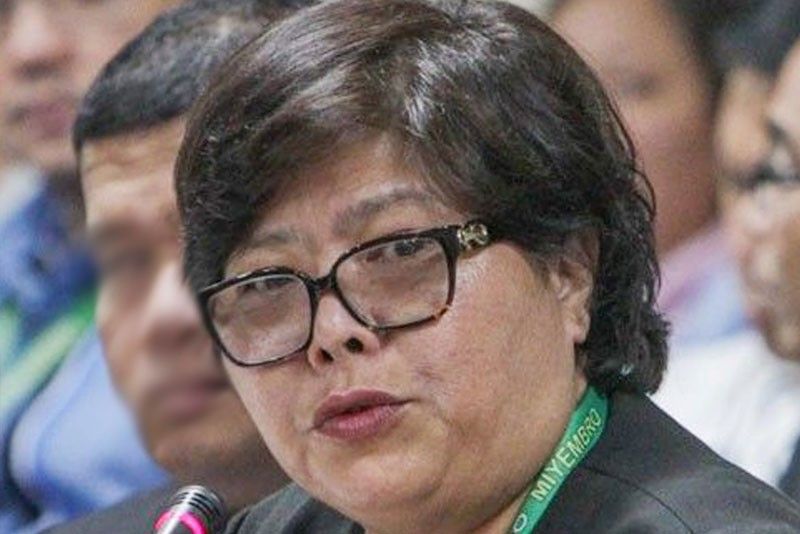 MANILA, Philippines — President Duterte has fired Philippine Health Insurance Corp. (PhilHealth) interim president Celestina Ma. Jude dela Serna, who was accused of going on costly trips while the state-run health insurance firm is incurring billions in losses.
While Malacañang did not issue a statement about Dela Serna's dismissal, it released a letter to the PhilHealth board stating that the President has appointed Roy Ferrer as acting president of the agency.
"I am pleased to inform you that President Rodrigo Roa Duterte has approved the nomination of Mr. Roy B. Ferrer as Acting President and Chief Executive Officer of Philippine Health Insurance Corporation," a June 1 letter signed by Executive Secretary Salvador Medialdea read.
Dela Serna's travel expenses to and from Bohol and Manila, including plane fare and hotel accommodations, reached P627,000 last year, according to a Commission on Audit memorandum issued last April.
The expenses were incurred in the same year PhilHealth's losses ballooned to P8.92 billion from P251.5 million in 2016.
Dela Serna has insisted that all her travels were authorized.
She also justified her billeting costs, saying she had to stay in hotels because PhilHealth does not have a service apartment.
Last month, presidential spokesman Harry Roque said the President would investigate the allegations against Dela Serna.
Duterte has fired several officials over excessive or unnecessary trips, including former interior secretary Ismael Sueno, former Presidential Commission on Urban Poor Terry Ridon and his four commissioners, Development Academy of the Philippines president Elba Cruz, former Dangerous Drugs Board chairman Dionisio Santiago, former Maritime Industry Authority administrator Marcial Amaro III, Commission on Higher Education chair Patricia Licuanan and customs deputy commissioner Noel Prudente.
PhilHealth officials and employees are already rejoicing after Dela Serna was fired.
PhilHealth regional vice president Datu Masiding Alonto Jr. said they welcomed reports that President Duterte has ordered the dismissal of Dela Serna.
"Incompetence and corrupt practices by any officer in government has no place in the Duterte administration," Alonto said.
The Department of Health (DOH) declined to issue any statement until Malacañang has come out with an official statement on Dela Serna's ouster.
PhilHealth employees had earlier staged a vigil to protest corruption in the agency and demanded the ouster of Dela Serna.
"We are distraught on how the corporation is being mismanaged and through this vigil we hope our appeal is heard by the board of directors and President Duterte," the officers and employees said in a statement.
Dela Serna also reportedly fired 17 casual employees who allegedly expressed objections to her oppressive policies.
She also stopped the monthly rice allowance of employees.
Sen. Joseph Victor Ejercito, chairman of the Joint Congressional Oversight Committee on National Health Insurance, urged Duterte to appoint an expert on finance to head the PhilHealth.
Ejercito said an actuary or one who is an expert in managing risks of financial investments and insurance funds should be appointed, given the huge fund being handled by PhilHealth.
He said charges should be filed against dela Serna as well as her predecessor Alex Padilla and former health secretary Janette Garin for the mismanagement of PhilHealth.
Ejercito's oversight panel held two hearings last month to assess the performance of PhilHealth and lawmakers were disturbed by what they found.
Aside from losses, it was also discovered that some P10.6 billion in PhiHealth funds intended for senior citizens were allegedly diverted to other government projects in 2016 by Garin and Padilla. – With Mayen Jaymalin, Paolo Romero, Edith Regalado