France, UK sail warships in South China Sea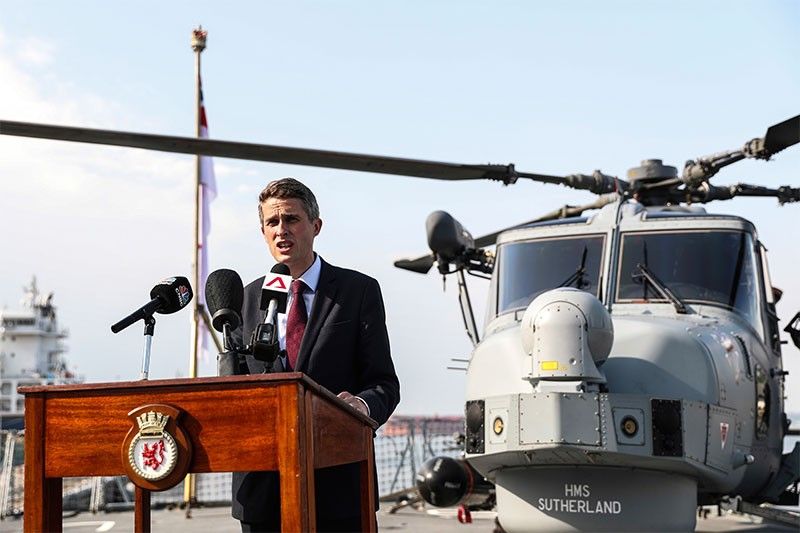 MANILA, Philippines — In a bid to challenge China's increasing militarization in the South China Sea, France and the United Kingdom will sail warships in the contested waterway.
French Minister of Armed Forces Florence Parly and British Secretary of State for Defence Gavin Williamson made this statement at the Shangri-La Dialogue in Singapore over the weekend.
In her speech during the plenary session of the defense summit, Parly relayed France's support for a code of conduct in the South China Sea that would be legally binding, comprehensive, effective and consistent with international law.
"We believe negotiations are the way to go. Meanwhile, we should be clear that the fait accompli is not a fait accepted," Parly said.
At least five French ships sailed through the South China Sea last year, according to the French defense minister.
British helicopters and ships joined the France task force that sailed in the region. Germans also boarded the French ships as observers during these operations, Parly added.
"Europeans have started to mobilize more widely in support of this endeavor... I believe we should broaden this effort even further," Parly said.
Without mentioning the South China Sea, Williamson noted that "increasingly aggressive states... infringing regional access, freedoms and security through coercion" are threats to the rules-based order.
"We believe nations should follow agreed rules but this is being ignored by some and what this does is it undermines peace and prosperity of all nations," the British defense minister said.
"We have to make it clear that nations need to play by the rules and that there are consequences for it doing so," he added.
The UK will be sending three warships to the South China Sea this year to counter malign influence and preserve the rules-based order in the region.
France and the UK's commitment comes in support of the United States' plan to ramp up freedom of navigation operations in the region.
The US is reportedly considering a more assertive approach in the region such as longer patrols, more ships and closer surveillance of Chinese bases.
In his speech at the Shangri-La Dialogue, US Defense Secretary Jim Mattis said that Beijing's policy in the South China Sea "stands in stark contrast to the openness our strategy promotes."
"China's militarization of artificial features in the South China Sea includes the deployment of anti-ship missiles, surface-to-air missiles, electronic jammers and more recently, the landing of bomber aircraft at Woody Island," Mattis said.
Related video: