House approves work-from-home bill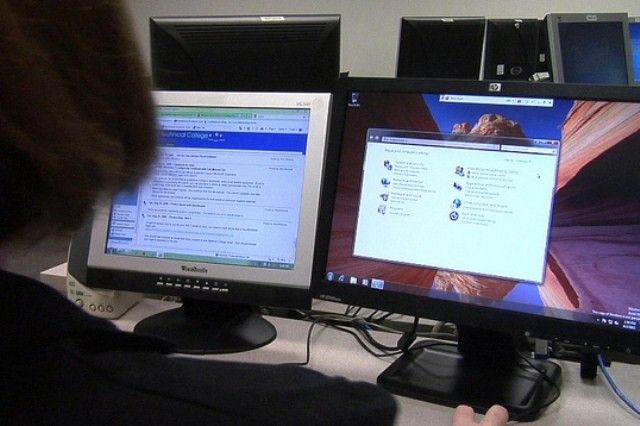 MANILA, Philippines — The House of Representatives has approved on second reading a consolidated bill where employees from both public and private companies can work from the comfort of their homes, free from stress and costly transportation.
House Bill 7402, principally authored by Camarines Sur Rep. LRay Villafuerte, seeks to give employees – through the flexibility of a working arrangement with their employers – the option to work outside the office through telecommuting.
He said institutionalizing new and alternative modes of working, made possible through the use of modern technology, is very timely in light of the worsening traffic situation in Metro Manila and the increasingly unpredictable weather.
"More and more employers have expanded the traditional mode of onsite work to the adoption of flexible working arrangements such as the compressed workweek and telecommuting, among others," Villafuerte said.
A similar measure authored by Sen. Joel Villanueva passed third reading in the Senate.
Quezon City Rep. Alfred Vargas, co-author of the measure, believes the series of oil price increases and monstrous traffic should be reason enough for the bill's passage, where employees can work from the comfort of their homes.
"It improves organization retention, employee performance and customer satisfaction. It also leads to a better health condition for employees as telecommuting lessens their exposure to pollution," he said.
Vargas was the author of House Bill 5841, or An Act Institutionalizing a Telecommuting Employment Program – or the so-called "work from home programs" – which was consolidated with several other bills that constituted HB 7402, the final version.
Vargas said reports from the Employers Confederation of the Philippines have shown there is a "growing acceptance" of telecommuting in workplaces such as Meralco, SGS Philippines, Metro Pacific Investments Corp. and Aboitiz Equity Ventures.
"As our population continues to rise, the country's traffic woes are not expected to get better in the next years, that is why we have to introduce other systems that will both be beneficial and productive to employers and employees," Vargas said.
"In Metro Manila, employees waste an average of a thousand hours a year, hours that could have been spent wisely on productive work, quality time for the family or rest," he added.
"Therefore, while finding a solution to the country' s traffic condition, there is also a need for the state to come up with alternative measures to alleviate the suffering of employees who are gravely affected by traffic."
The bill mandates the Department of Labor and Employment to establish and maintain a telecommuting pilot program in select industries, which shall last for a period of not more than three years.
Vargas said one of the alternatives that can be considered by the government and private corporations is telecommuting, which "boosts employees' morale and cuts their stress – thus leading to their increase in work productivity."
Telecommuting has been defined as partial or total substitution of commuters or telecommunication technologies, or both, for the commute to work by employees.
Simply called "work from home," Vargas said this scheme has several benefits both to employees and employers in these times when traffic is horrendous and gasoline prices are expensive.