Comelec taps public vs campaign violations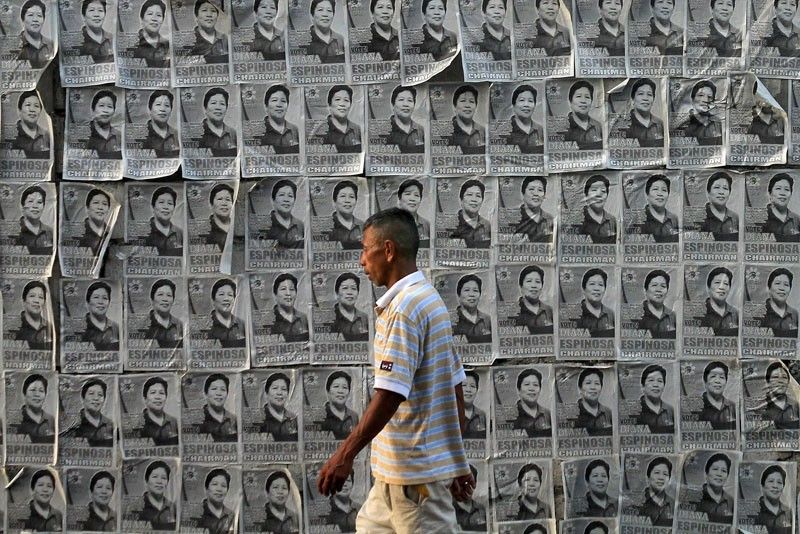 MANILA, Philippines — Expecting rampant disregard of campaign rules in the May 14 barangay and Sangguniang Kabataan (SK) polls, the Commission on Elections (Comelec) has turned to the public to go after transgressing candidates and their supporters.
Comelec spokesman James Jimenez said they received numerous reports of violations of the "common poster area" yesterday, the first day of the campaign period that ends on May 12.
"A lot of campaign materials are being installed. I don't have the numbers but since this morning, I've personally seen more than six reports sent directly to me," he said.
Jimenez noted that the Comelec wants those who do not respect election rules identified and penalized but the agency could not do this alone. He urged the public to do "citizen reporting" by documenting violations.
However, he clarified that the poll body does not encourage "citizen's arrest" because it "would put people in harm's way."
"What we do encourage is citizen reporting. If you can do it without exposing yourself unnecessarily to risk, then please document these violations that you see," he added.
Jimenez said "citizen vigilance that leads to citizen reporting is what's important."
"But it has to be documented properly so we can use it. Please consider also the quality of the documentation. Simple pictures without context may not be used," he added.
The official, however, admitted that social media remains an unregulated campaign platform for several reasons.
"The most obvious reason is that most of social media is free. It's free to use and the reverse is true – you are also free not to use it. It's not that pervasive," he said.
Since the distribution of materials on social media is free, he claimed "there is no election expense implication."
But if a campaign material on social media is produced using "rich content" like when it features an established artist, this should be reported to the Comelec.
Jimenez reiterated the Comelec's call for voters not to be swayed by "sweet-talking" candidates, and instead use "critical thinking."
He said voters should look at the candidates' character and track record and not just popularity or affinity.
"Don't vote for a candidate just because you know the parents. Let's look at what they have done and what they intend to do for the community. Let's listen to what they are saying and be discerning," he added. – With Non Alquitran, Rhodina Villanueva, Emmanuel Tupas