China sends bombers over South China Sea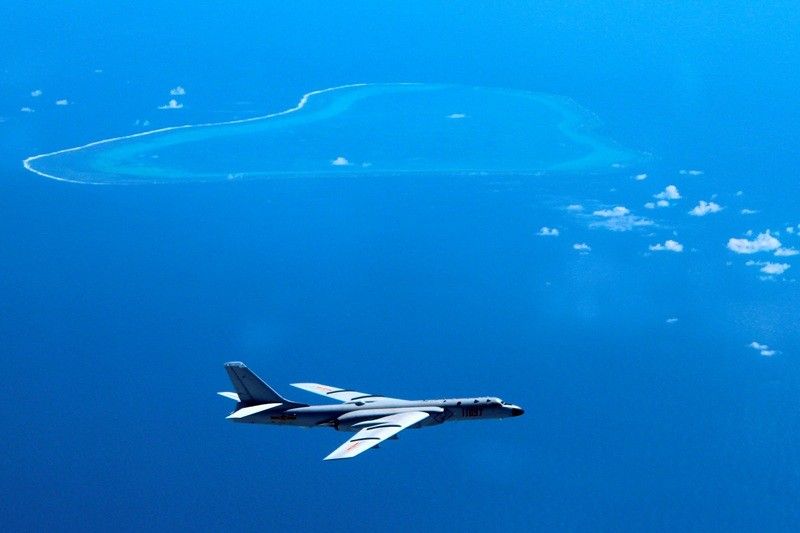 BEIJING — China's air force says it recently sent some of its most advanced fighters and bombers for "joint combat patrols" over the South China Sea.
Spokesman for the People's Liberation Army Air Force Shen Jinke was quoted on Sunday as saying that the planes involved included H-6K long-range strategic bombers. The bombers are considered "standoff" weapons that carry the DH-20 land-attack cruise missile, giving it the ability to hit targets as far away as Australia.
Russia and the U.S. are currently the only other countries able to launch cruise missiles from the air.
Since entering service, the H-6K has flown multiple training missions over the western Pacific and patrols over the South China Sea.
Shen said Su-35 fighter jets and other aircraft he did not identify also flew in the patrols. The Russian-made Su-35 has greatly enhanced China's ability to conduct operations at greater distances and its pilots have grown increasingly proficient through training under actual combat conditions, according to Shen's statement posted on the air force's official microblog.
Shen also said the air force recently sent H-6K bombers and Russian-made S-30 fighters through the Miyako Strait north of Taiwan for combat training in the western Pacific.
Related video: