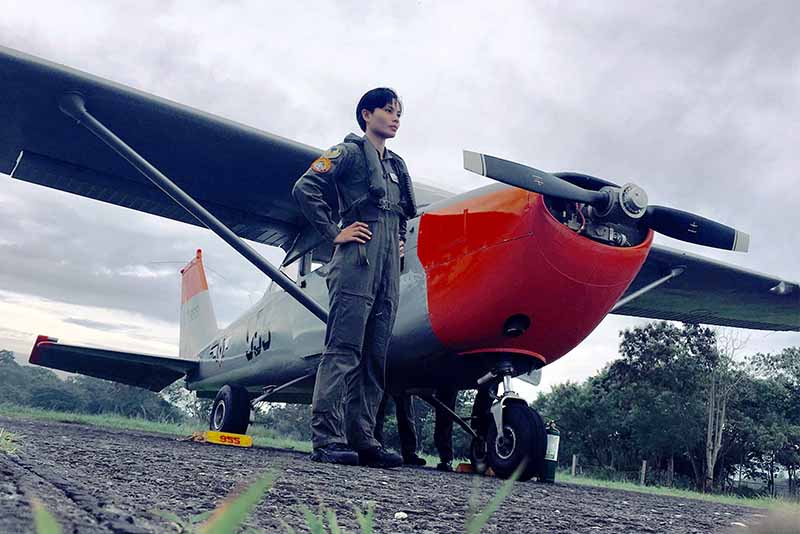 2nd Lt. Gonzales will receive 164 hours of flight training in the T-6A Texan II aircraft and 239 hours of flight operations ground training from February 2018 to May 2019. US Embassy
Pilot inspired by Zamboanga siege picked for USAF training program
MANILA, Philippines — A Filipina pilot who was inspired to join the military by the 2003 Zamboanga Siege has been chosen by the Philippine Air Force to attend a US Air Force aviation training program.
According to the US Embassy, 2nd Lt. Catherine Mae Gonzales became the first female aviator from the PAF to receive the Aviation Leadership Program of the USAF which provides pilot training to select officers from the militaries around the world.
Gonzales, who was among the top 10 students of her batch at the Philippine Military Academy, will receive 164 hours of flight training in the T-6A Texan II aircraft and 239 hours of flight operations ground training from February 2018 to May 2019.
The Air Force officer said that she was inspired to be a pilot after witnessing the important role that air force assets played during the 2013 Zamboanga siege after rebels from Muslim separatists tried to take over part of the southern city.
"Since then, I started to dream of becoming a pilot," Gonzales said.
"During those times, I really felt a great eagerness to defend my hometown, and I thought I could be of great help to that mission from above, since insurgents are vulnerable from this point," she said, adding that she was excited to fly a new plane as well as experience American culture.
She also expressed pride in being able to serve the country and being selected by the PAF board to attend the ALP.
"Serving my country as a female officer shows how the military profession has matured and opened for great changes by allowing us, female officers, to lead," she said.
The ALP is designed to build relationships between future leaders of the US Air Force and of other air forces as well as increase their overall participation and partnership between countries.