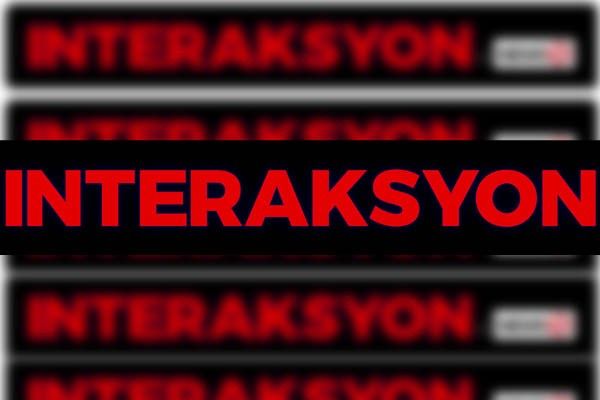 InterAksyon, which has served as the online news portal of TV5, is winding down its operations. But it is not necessarily the end for the website.
NUJP calls for better conditions, job security for media workers
MANILA, Philippines — The National Union of Journalists of the Philippines on Friday called for better work conditions and job security for media workers amid reports of a possible closure of news website InterAksyon.com.
NUJP said the potential shutting down of InterAksyon would be "one credible voice lost in a sea of deception." Media has been grappling in recent years with the phenomenon of "fake news" — propaganda and misinformation made to seem like legitimate news — in recent years.
"At least 20 of our colleagues stand to lose their jobs, joining hundreds of other journalists and media workers who were terminated by other media outfits due to 'right-sizing', a euphemism used to rob employees of their right to security of tenure for the sake of companies' finances," NUJP said in a statement on Friday.
Philstar Global Corp. CEO Kevin Belmonte said on Thursday, however, that MediaQuest management is "currently studying its options for the future of Interaksyon."
Philstar Global Corp. which runs Philstar.com, is the online arm of Philstar Media Group, where PLDT chair and CEO Manuel Pangilinan's MediaQuest has a controlling stake. The group includes leading broadsheet The Philippine STAR and top business newspaper BusinessWorld.
MediaQuest Holdings Inc. CEO and president Ray Espinosa also said the company is examining the possibility of continuing InterAksyon under Philstar Global.
READ: Mediaquest executives bare plans for InterAksyon
Worsening situation for journalists
NUJP said that journalists and media workers are treated as "disposable resources," noting that many of them do not receive benefits.
"Many of our colleagues do not receive benefits such as SSS, Pag-Ibig, Philhealth, and 13th month pay," NUJP said.
"Those who do not belong to any union — the talents, correspondents, consultants — are the most vulnerable," the group also said.
Early in 2017, TV5 let around 100 employees got to reduce the network's expenses.
CNN Philippines has also laid off around 90 workers as part of the company's "rightsizing" program.
"The worrisome labor situation of our colleagues continues to worsen at a time when the current administration is hell-bent on discrediting the Philippine media, at a time when the administration is spreading too many lies," NUJP said.
The Securities and Exchange Commission on Monday issued a decision revoking Rappler's registration to operate.
Solicitor General Jose Calida prompted the investigation into the online news outfit.
President Rodrigo Duterte, who has repeatedly threatened Rappler in various speeches, denied he was behind the order.
The Justice department, on Wednesday, ordered the National Bureau of Investigation to also look into other potential cases against Rappler. On Thursday, the NBI issued subpoenas for Rappler CEO Maria Ressa, former reporter Reynaldo Santos, Jr. and Benjamin Bitanga, an incorporator of one of Rappler's shareholder, over an alleged violation of Republic Act 10175 or the Cybercrime Law.
Keng's complaint is over an article Rappler published in 2012.
"We have no choice but to strengthen our ranks and defend the truth and our profession," NUJP said.