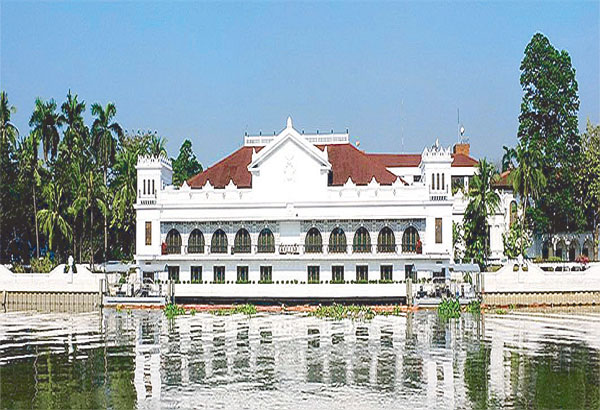 Roque declined to give a hint but replied on the affirmative when asked whether the person to be axed is a high-level official. Photo from Malacañang's Facebook page
Official Palace will axe not from PCSO
MANILA, Philippines — Malacañang was set to announce on Wednesday the firing of a top official in President Rodrigo Duterte's government, but it was held off.
Presidential spokesperson Harry Roque on Wednesday said the official Duterte will soon sack is not from the controversial Philippine Charity Sweepstakes Office.
"He (Duterte) holds in high esteem the PCSO general manager (Alexander Balutan) and Sandra Cam, whom he appointed just recently," Roque said at a televised press briefing.
Roque made the clarification after speculations that Balutan and Cam were eyed to be fired from office. The two officials were recently involved in a controversy involving irregularities in alleged lavish Christmas party and the small town lottery.
Roque also hinted that the official who will be axed is a male because he used the pronoun "he."
On Sunday, Roque said Duterte asked him to announce that there would be an official would be dismissed from office over alleged irregularities.
The supposed announcement of firing of the official is set this week. — Rosette Adel with reports from Alexis Romero
RELATED: Palace to announce sacking of high-ranking official Wednesday