Office of the Vice President gets ISO 9001:2015 certification
December 19, 2017 | 4:50am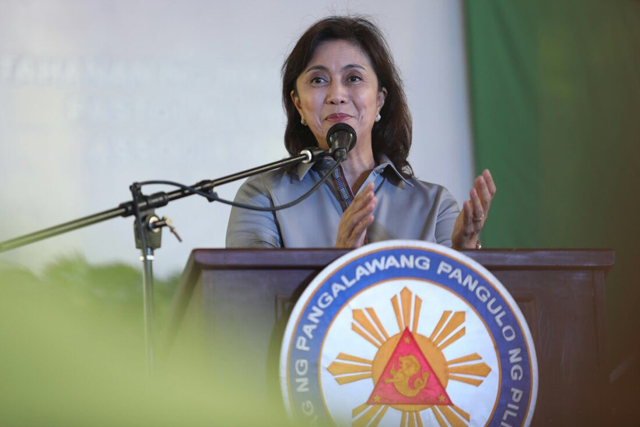 MANILA, Philippines — The Office of the Vice President was granted its ISO certification on Tuesday.
The OVP received its ISO 9001:2015 certification less than week after completing the two-day audit by the International Organization for Standardization.
ISO, which is headquartered in Geneva in Switzerland, said on its website that the organization, "through its members, brings together experts to share knowledge and develop voluntary, consensus-based, market relevant International Standards that support innovation and provide solutions to global challenges."
ISO said more than a million organizations and companies have been accredited in over 170 countries.
Specifically, ISO 9001:2015 deals with quality management systems for organizations that "need to demonstrate [their] ability to consistently provide products and services that meet customer and applicable statutory and regulatory requirements and "aim to enhance customer satisfaction through the effective application of the system, including processes for improvement of the system and the assurance of conformity to customer and applicable statutory and regulatory requirements."
The OVP's accreditation process was completed on December 13 and 14. Robredo earlier said she was expecting to get the certification next year but the accreditation came ahead.
With her office's accreditation, Robredo recognized her team's hard work and said politics and public service is both an "honor and privilege."
She asked them to sustain their efforts and serve citizens better.
"This is an affirmation of all the hard work that everyone has been doing," Robredo said.
In 2016, the Duterte administration announced it would recognize 191 government agencies that have been ISO 9001-certified between 2012 and 2016.
The government has a Government Quality Management Committee, which implements a program to have all government agencies adopt ISO 9001 standards. The committee is chaired by the Department of Budget and Management while the Department of Trade and Industry is co-chair.
The Department of the Interior and Local Government, Office of the President-Internal Audit Office and Development Academy of the Philippines are also on the committee.
There were 447 government agencies with ISO 9001 certifications as of late 2016. — Rosette Adel