Report: Philippines dominates land-rights murders in 2017
December 16, 2017 | 7:27am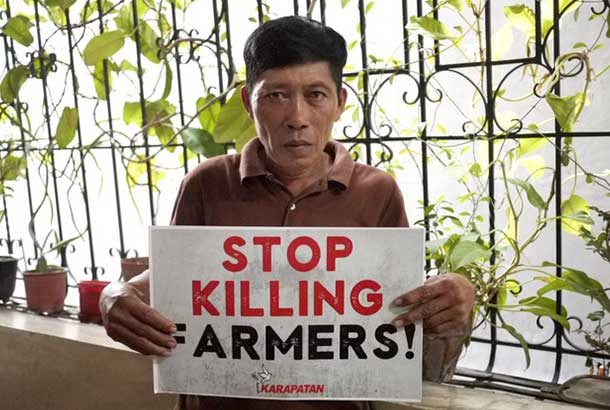 MANILA, Philippines — The Philippines recorded the highest number of killings related to land conflicts and struggles in 2017 amid a government crackdown on rural communities, a report by a rights group released Friday found.
In defending their right to land and resources, a total of 1,977 were victims of rights abuses from January to November 2017 in the Philippines, according to advocacy group PAN Asia Pacific.
Of that figure, 61 people were killed, 72 were arrested, six were victims of threats and physical assaults, while 1,838 have been displaced.
That also translates to six people killed every month.
The Philippines was followed by Brazil, which accounted for 22 cases of killings.
Most human rights violations monitored were reportedly perpetrated by state security forces conducting military operations under the Philippine government's counter-insurgency programs "Oplan Kapayapaan" and "Oplan Bayanihan," PANAP said.
PANAP added that some "industries and investments" exploiting land for resources were also involved in some cases.
"In countries where human rights violations have been already been rampant for years like the Philippines, for instance, the incidents of killings and other forms of repression targeting farmers, indigenous peoples and land activists and supporters have spiked dramatically this year," PANAP said.
"Human rights and peasant organizations in the Philippines point to the military, paramilitary, and private security personnel as perpetrators of the killings, with more than half attributed to elements of the Armed Forces of the Philippines," it also said.
According to PANAP, the first recorded case of killing related to land struggles this year was the murder of Venie Diamante, a T'boli tribal chieftain who was shot dead by unknown assailants on January 5 in the southern Philippine province of South Cotabato.
The rights group then flagged the wave of killings under the Duterte administration following the collapse of peace talks with communist rebels.
They cited the November 28 murder of a farmer and a land rights activist who were gunned down while participating in a fact-finding probe into reported human rights abuses against farming communities in Negros Oriental.
"One month before the end of 2017, the Philippines sees no end in the current administration's spate of killings," PANAP said.
"In fact, human rights and peasant organizations fear for the worst as President Rodrigo Duterte terminated the peace talks and declared a crackdown on organizations defensing human and land rights," they added.
Early this month, Duterte signed a proclamation declaring the Communist Party of the Philippines and the New People's Army as terrorist organizations.
The declaration, which came after a breakdown of peace talks following a series of guerilla attacks, had raised concerns among activists in the national democratic movement that legitimate organizations could be targeted as supporters of terrorism.
Membership in or support of a national democratic activist organization does not mean joining the CPP or its armed unit.
The national democratic movement believes that imperialism, a feudal agricultural system and "bureaucrat capitalism" has kept most of the Philippines poor despite the country being rich in natural resources.