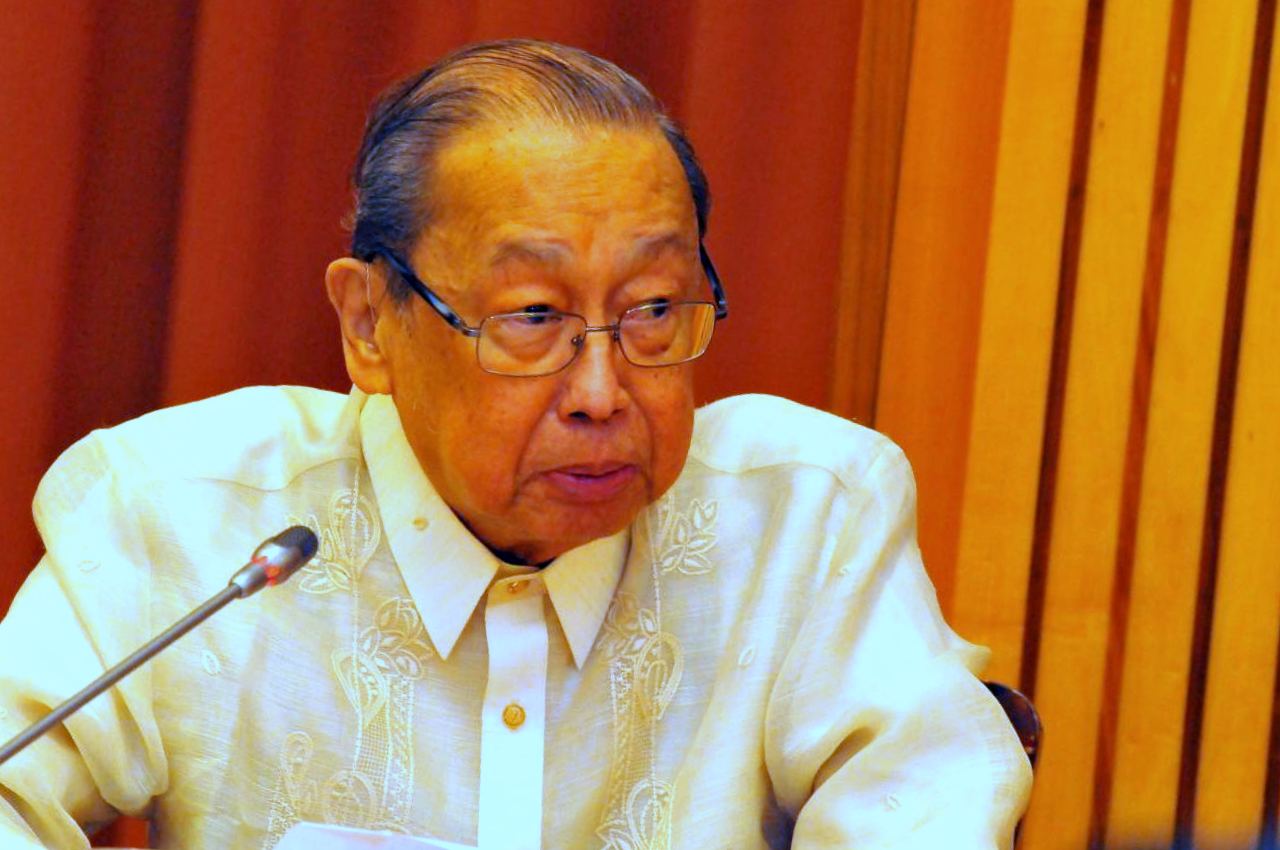 In a statement posted yesterday on the NDF website, CPP founding chairman Jose Ma. Sison described President Rodrigo Duterte government as a fascist regime. OPAPP, File
Joma Sison: NDF remains open to peace talks
(The Philippine Star) - December 11, 2017 - 4:00pm
MANILA, Philippines — Despite the termination of peace negotiations by President Duterte, the Communist Party of the Philippines - National Democratic Front (CPP-NDF) yesterday said it remains open to talk peace with the government.
"It is wise for the CPP-NDF to remain open to peace negotiations because (if not), the people and the broad united front of patriotic and progressive forces can get rid of the Duterte regime as it got rid of the Marcos and Estrada regimes," said CPP founding chairman Jose Ma. Sison.
In a statement posted yesterday on the NDF website, Sison described Duterte's government as a fascist regime.
"But the Duterte administration cannot be too sure if it will last long because the Filipino people and even those in the government detest the monstrous crimes of the regime, especially mass murder, corruption and puppetry to the US," he said.
He said the crisis of the ruling system continues to worsen "and the resources of the regime for violence and deception are limited."
Duterte has issued Proclamation 360 terminating the government and the NDF peace negotiations.
Sison said Duterte and his officials, including the Armed Forces of the Philippines, "have been boasting that they are bent on waging a war of suppression to destroy the revolutionary forces of the Filipino people."
With Duterte's termination of the peace negotiations and declaration of war against the NDF and its armed-wing New People's Army (NPA), "the Filipinos and their revolutionary forces are compelled to defend themselves, defeat the government and pursue the people's democratic revolution," he said.
Duterte had earlier issued Proclamation 374 labeling the CPP and the NPA as terrorist organizations.
"The purpose of the Duterte regime is to proscribe the CPP-NDF-NPA as a terrorist organization and slander the organization," Sison said.
He said the government wanted to list down suspected communist officers and members to intimidate, seize and murder them through its "Oplan Tokhang."
1 dead in Surigao del Norte
Meanwhile, suspected NPA rebels yesterday ambushed a police patrol vehicle in Claver while a barangay captain in Rizal, Surigao City was shot dead by two motorcycle-riding gunmen in Surigao del Norte.
Police Provincial Director Senior Supt. Anthony Maghari said six policemen in the mobile car outmaneuvered the rebels along Kilometer 13, ending a 10-minute gunfight and forcing the attackers to flee. – Rodel Clapano, Gilbert Bayoran, Ben Serrano