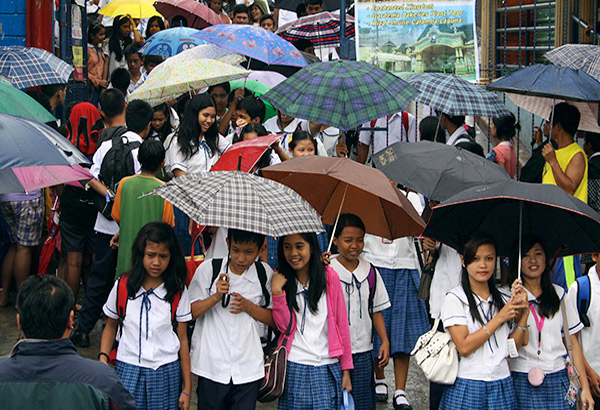 "The DepEd has not made any announcement regarding the suspension of classes on Nov. 23, 24 and 27 being circulated by Facebook page Walang Pasok Advisory," it said in a statement. File
DepEd disowns 'Walang Pasok Advisory'
MANILA, Philippines — The Department of Education (DepEd) yesterday called on the public to be vigilant against fake news as it disowned posts circulating on social media regarding the supposed suspension of classes this week.
"The DepEd has not made any announcement regarding the suspension of classes on Nov. 23, 24 and 27 being circulated by Facebook page Walang Pasok Advisory," it said in a statement.
The DepEd said it is not associated with the page in any way.
The Facebook page saying classes are suspended on Thursday and Friday this week and Monday next week went viral online.
"The DepEd encourages the public to be more vigilant against fake news and half-truths and be more discerning of information that they accept and disseminate," the agency said.
The DepEd advised the public to verify information and announcements of the agency through their official website www.deped.gov.ph, official Facebook page DepEd_Philippines and official Twitter account DepEd_PH. – Ding Cervantes