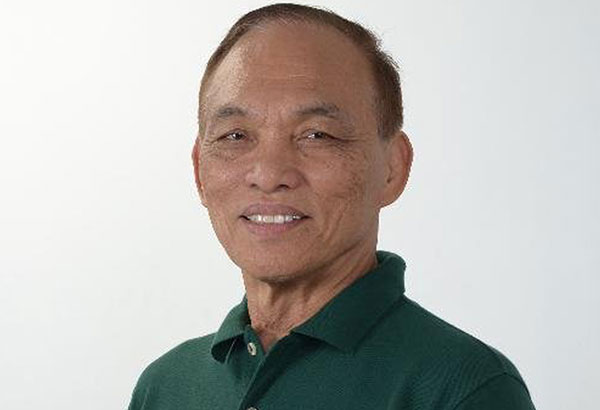 Former Dangerous Drugs Board chief Dionisio Santiago was fired for corruption allegations filed against him, according to the Malacañan. File
Palace: Santiago axed over junkets abroad, gifts from drug lords
MANILA, Philippines — Malacañang on Monday said former Dangerous Drugs Board chief Dionisio Santiago was sacked due to corruption allegations filed against him.
Presidential spokesperson Harry Roque said Duterte ordered the dismissal of Santiago from office after receiving corruption complaints from the DBB-Employees Union and the Philippine Drug Enforcement Agency. Santiago also previously served as PDEA chief.
"I would like to confirm that General Santiago was let go by the president not only because of his statements on mega rehab centers being a mistake. He was also let go because of complaints that General Santiago was using taxpayer's money for junkets abroad," Roque said in a televised press briefing.
Roque cited that DDB employees complained about Santiago's trip to Austria. The former DDB chief allegedly brought family members and six of his closest personnel "including a girl Friday" with him during the junket.
The DDB-EU complaint dated Oct. 25, 2017 and released to the press on Monday confirmed Roque's revelation.
The employees said Santiago went to Austria for an "ordinary Narcotic Drug Intersessional meeting at government expense." They also protested how Santiago assigned Benjamin Reyes as the acting chair of the DDB while he was on a junket spree.
"This is an extravagant use of government resources and abuse of authorities," the complainants said.
"We believe our Chair Ret Gen Santiago is a liability to your administration," they added.
Aside from the anomalous trip abroad, Roque said PDEA employees also complained that Santiago might have been benefiting from drug lords.
"There were also complaints that General Santiago may have accepted consideration from major drug players. Complaints specified that General Santiago may have benefited from a house which may have been given to him by the late Parojinog," the presidential spokesman added referring to slain late Ozamiz Mayor Reynaldo "Aldong" Parojinog Sr.
Parojinog was killed in July after members of the Philippine National Police and the Criminal Investigation and Detection Group armed with search warrants raided homes of alleged illegal drug personalities in Ozamiz City in Misamis Occidental. He was publicly named by Duterte as one of the narco-politicians in the country.
Last November 7, Santiago tendered his resignation just four months into office. His resignation came after he commented that the government's construction of a large-scale drug rehabilitation facility in Nueva Ecija had been a "mistake" and "impractical."
Duterte said he ordered Santiago to tender his resignation through Executive Secretary Salvador Medialdea citing that he was offended by his remark.
RELATED: Duterte on Santiago's mega drug rehab comment: I was offended