DDB chief: Nueva Ecija drug rehab facility a 'mistake,' 'impractical'
November 1, 2017 | 5:11am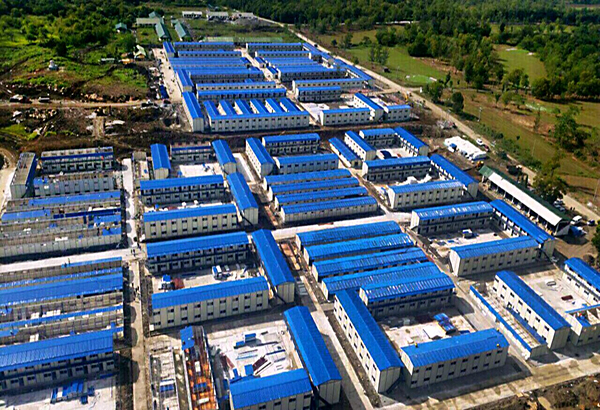 MANILA, Philippines — The construction of a massive drug-rehabilitation facility in Nueva Ecija is a "mistake" and "impractical," according to the chairman of the Dangerous Drugs Board.
Instead, the money spent to construct the Mega Drug Abuse Treatment and Rehabilitation Center in Fort Magsaysay in Palayan City could have been used to fund smaller community-based anti-narcotics programs which are proven to be more effective, according to Dionisio Santiago, the chairman of the DDB.
"Impractical. That was a mistake. Ang problema naging excited si president pero yung ginasta dun pwedeng ginamit sa mga community-based rehab yan na maliliit which can accommodate only between 150 to 200 (The president might have been excited, but the money could have spent to finance community-based rehabilitation programs that can accommodate only between 150 to 200 people)," Santiago said in an interview with ANC.
"Masyadong malaki yung 5,000. Saan ka kukuha niyan? (Five thousand people are too big. Where will those individuals come?)" he added.
READ: Send drug addicts to N. Ecija center
Santiago said that family support was important in the process of drug rehabilitation, and the distance and the location could prevent the kin of patients from visiting them in the facility located in Nueva Ecija.
"Saan mo pangagalingin yun? Yung iba taga-Batangas. Sa rehab kailangan mo family support. Paano ka pupunta kung pamasahe lang papunta sa loved ones mo wala ka (Where will they come? Some are from Batangas. In rehabilitation, family support is important. How can you go there if you don't have money for your fare?)" the DDB chief said.
The drug facility can serve up to 10,000 patients and was donated by the Chinese real estate mogul Huang Rulun.
It occupies a land area of 11 hectares and has a total construction area of 60,000 square meters with 172 building units.
Huang donated P1.4 billion to build two rehabilitation facilities in the country and said that his money was his contribution to the fight against illegal drugs in the Philippines.
READ: Gov't drug rehab centers get P2-B cut — Recto
Santiago also bared that they had already submitted a proposal to Malacañang two to three months ago that would provide a "balanced approach" to tackling the drug menace.
The DDB chief said that this thrust, stipulated in the Philippine Anti-Illegal Drugs Strategy from 2016 to 2022, will be more aligned with the social reform and national security agenda of President Rodrigo Duterte.
"We want to show the people na hindi puro law enforcement itong anti-drug campaign (We want to show the people that the anti-drug campaign is not just about law enforcement.). We want to show that it has been a balanced approach," he said.
"It is now more aligned with the social reform agenda of the president, with national security strategy agenda. Dahil dito, we want to show na yung social reform, kasama ang anti-poverty (In this program, we want to emphasize social reform including anti-poverty program)," he added.
The DDB chairman admitted that the president may have been unaware of the PADS when he launched his brutal crackdown on illegal drugs more than a year ago.
"I don't think so," Santiago answered when asked if Duterte was aware of this policy paper.
"I don't think he will disapprove this" as this will show that he has a heart, Santiago added.
He also believed that the president was convinced that the problem of illegal drugs in the country was a public health issue.
Santigao lamented that in the past months the law enforcement aspect of the government's anti-drug campaign was highlighted while the other thrusts such as health care alternatives, education and justice were "suppressed."
He said that since the president transferred the lead authority in the anti-drug campaign to the Philippine Drug Enforcement Agency the situation in the country had "calmed down."
The DDB was also taken out of the picture in the previous months which led to emphasis on the law enforcement aspect of the program, Santiago added.
He said that the board was already coordinating with groups to target the most vulnerable sectors of the society to drug abuse.
"We are making some adjustments," he said.
Duterte is accused of enabling thousands of drug-related killings in his campaign to eliminate illegal drugs, a charge that he has denied.
According to human rights groups, at least 12,000 people have already died in the campaign, but government agencies deny this and claim that many of these deaths are still under investigation.
RELATED: The war on drugs