Duterte picks supporter Lorraine Badoy as new PCOO undersecretary
October 18, 2017 | 10:33am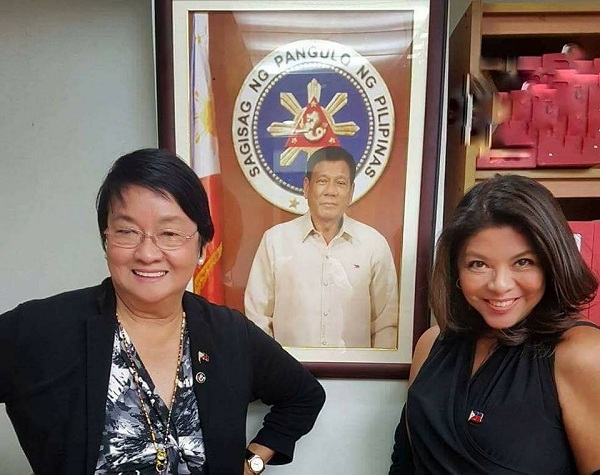 MANILA, Philippines — Staunch Duterte supporter and former assistant secretary of the Department of Social Welfare and Development Lorraine Badoy has been appointed as an undersecretary of the Presidential Communications Operations Office.
This was confirmed by DSWD media officer Ina Silverio in a text message to Philstar.com on Wednesday.
"Asec Badoy has informed me as OIC-Secretary at DSWD of this development earlier and is now in the process of completing and turning over her responsibilities which is expected to last until the end of the month," Silverio said.
"I thank Asec Badoy for her contributions to DSWD and I am confident that she will be able to bring her effectiveness as a communicator to her new assignment as Usec at PCOO."
Badoy, a doctor, was appointed to the DSWD to implement the medical assistance to drug dependents undergoing rehabilitation.
Last March, Badoy blasted government critics in a scathing and sarcastic post on Facebook. One of those at the receiving end of her diatribe was the European Union—which she said should just engage in child pornography because this is where the bloc is good at.
"Tapos yung mga taga EU, mag online child porn muna kayo. Dyan naman kayo magaling eh," she said.
In response, Franz Jessen, EU ambassador to the Philippines, slammed Badoy and said that the issue of child pornography is "extremely serious" and should be addressed properly.