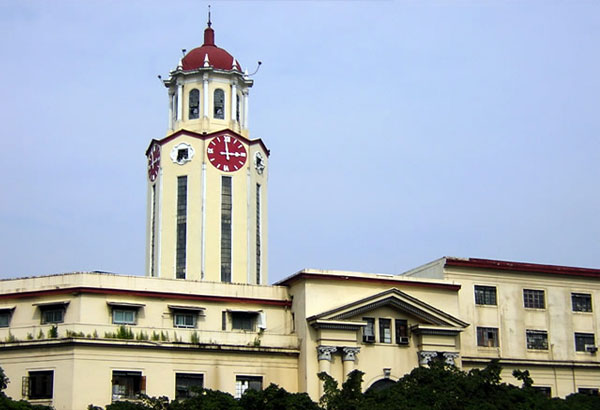 Manila ranked 55th out of the 60 cities covered by the Safe Cities Index 2017, a study conducted by the Economist Intelligence Unit that looks at the digital, health, infrastructure and personal security of cities included in the sample. File
Safest cities in the world: Manila in bottom 10
Janvic Mateo
(The Philippine Star) - October 14, 2017 - 4:00pm
MANILA, Philippines — Even with the government's campaign against drugs and crime, Manila remains one of the most unsafe cities in the world to live in, according to a study conducted by the research division of London-based magazine The Economist.
Manila ranked 55th out of the 60 cities covered by the Safe Cities Index 2017, a study conducted by the Economist Intelligence Unit that looks at the digital, health, infrastructure and personal security of cities included in the sample.
It was unclear if the index took into account data from the administrative boundary of Manila as a city or from the entire greater Manila area for the study.
However, the United Nations World Cities data booklet cited in the report classifies Manila as an urban agglomeration, which considers the contiguous urban area beyond the local government.
Joining Manila in the bottom 10 are Cairo (Egypt), Tehran (Iran), Caracas (Venezuela), Ho Chi Minh City (Vietnam), Jakarta (Indonesia), Dhaka (Bangladesh), Yangon (Myanmar) and Karachi (Pakistan).
Based on the report, Manila consistently ranked low in various indicators used for the safe cities index, topping the list in terms of death due to natural disasters.
The Philippine capital was the second most dangerous in terms of digital security next to Jakarta, and fifth least safe in infrastructure security after Dhaka, Karachi, Yangon and Quito (Ecuador).
Manila was also 14th in terms of death in vehicular accidents, and 19th in frequency and severity of terrorist attacks.
"As cities grow in size the potential for catastrophic breakdowns will only increase, whether from the meltdown of a nuclear plant, a natural disaster or attacks from criminal networks or terrorist groups," the report read.
"However, despite the growing risks, cities have plenty of tools at their disposal when it comes to increasing urban safety and security. Technology can enhance the efficiency of urban infrastructure and improve crime detection," it added.
Meanwhile, the latest safe cities index identified Tokyo in Japan as the safest city to live in, followed by Singapore, Osaka (Japan), Toronto (Canada) and Melbourne (Australia).
Completing the top 10 are Amsterdam (Netherlands), Sydney (Australia), Stockholm (Sweden), Hong Kong (China) and Zurich (Switzerland).
"While cities generate economic activity, the security challenges they face expand and intensify as their populations rise. These include growing pressure on housing supply (prompting the spread of slums) and services such as healthcare, transport and water and power infrastructure," read the report.
"Man-made risks are also growing. As tragic recent events in European cities such as London, Paris and Barcelona have demonstrated, high profile, wealthy urban centers are becoming targets for terrorist activities. And as income divides widen, growing inequalities can create tensions that contribute to violent outbursts such as the 2011 London riots," it added.
While there are almost 1,700 cities in the world with at least 300,000 inhabitants as of 2014, the report said the selection of 60 cities aims to include a "diverse mix of cities from both the income and geographic perspective."