Ignoring issues raised, Philippines claims 'victory' in UN review
September 23, 2017 | 8:05am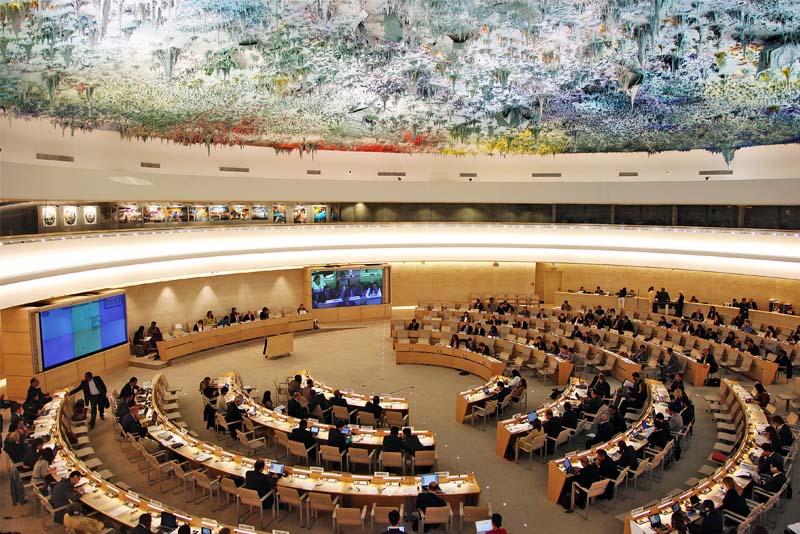 MANILA, Philippines — The Philippines claimed a "big victory" following the review of its human rights record before the United Nations Human Rights Council despite the disappointment of several states over its rejection of key recommendations they made.
The Philippine delegation on Friday at the session in Geneva accepted only 103 out of 257 recommendations made by member-states for its Universal Periodic Review in the same venue last May.
READ: Philippines rejects nations' positions on drug war deaths
On Saturday, the Department of Foreign Affairs claimed the country "scored a big victory in Geneva" when the UN body "overwhelmingly adopted Manila's human rights report card."
Adoption of the UPR outcome report, however, does not only cover the Philippines' report, but also the other states' positions on its human rights record, which included calls to investigate killings.
The plenary session on Friday was part of the process wherein the state being reviewed—in this case the Philippines—was given an opportunity to reply to issues raised by observing states.
The session was also where the outcome report was adopted. This final document "consists of the questions, comments and recommendations made by States to the country under review, as well as the responses by the reviewed State," according to a UN human rights office's brief on its website.
The DFA statement, however, interestingly described "adoption" as part of the process "where member-states (being reviewed) confirm which recommendations to accept." The DFA's explanation does not mirror that of the UN office.
While member-states welcomed the Philippines' acceptance of some of the recommendations such as on poverty and education, many expressed concern over its decision not to take action on most of the points raised.
Key recommendations merely "noted" by the Philippines—a move interpreted as a rejection by observers—include 44 related to extrajudicial killings in the Duterte government's campaign against illegal drugs.
The Philippines also snubbed recommendations relating to the protection of journalists and human rights defenders, as well as those urging it to lift conditions to allow access of the UN special rapporteur on extrajudicial killings.
'Nothing to hide'
Meanwhile, in the same statement by the DFA on Saturday, Foreign Affairs Secretary Alan Peter Cayetano claimed the "adoption" of Manila's report means that the country "has nothing to hide with its human rights record."
"The Philippines will remain resolute in its respect for and protection of human rights as it strives to improve the lives and welfare of each and every Filipino by protecting them from the scourges of drugs and criminality," Cayetano was quoted as saying.
"The Philippines remains fully committed to meeting its human rights obligations in compliance with the Constitution and international human rights obligations," he added.
RELATED: Philippine government hit for 'misleading' UN rights body
The Philippine delegation, however, practically denied before the UN body the existence of extrajudicial killings in the drug war despite the increasing number of deaths of suspects without trial.
International watchdog Human Rights Watch also reminded the Philippines to cooperate as a member of the council in all of its mechanisms, such as in allowing the special rapporteur without conditions to look into cases in the Philippines. — Camille Diola and Ian Nicolas Cigaral; Video by Mikas Matsuzawa and Efigenio Toledo IV