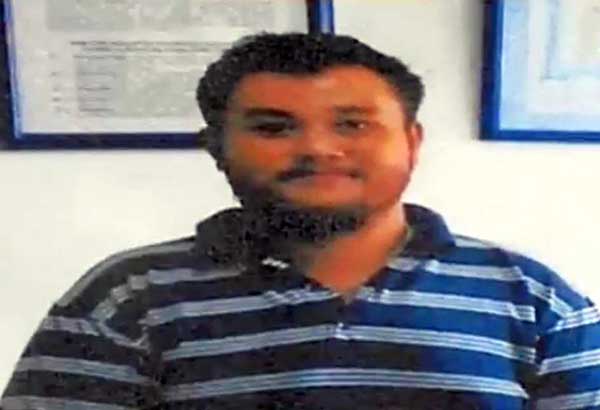 Police are now looking for John Paul Sarte Solano, who brought Castillo to a hospital. Relatives said they lost contact with Solano several days ago. STAR, File
Man who found Horacio now person of interest
(The Philippine Star) - September 19, 2017 - 4:00pm
MANILA, Philippines — Surveillance footage in the Tondo barangay showed no injured person in a blanket being dumped on the sidewalk. And the "good Samaritan" who claimed to have found a dying Horacio Tomas Castillo III in Manila last Sunday is reportedly a law student at the University of Sto. Tomas.
Police are now looking for John Paul Sarte Solano, who brought Castillo to a hospital. Relatives said they lost contact with Solano several days ago.
Manila Police Department spokesman Supt. Erwin Margarejo said in a radio interview that Solano's statements to the MPD were not consistent with observations and
accounts from barangay officials in Balut, Tondo where Castillo was supposedly dumped.
Solano claimed he found Castillo on a sidewalk, wrapped in a blanket and full of contusions Sunday morning. With the help of bystanders, he said he loaded Castillo onto a red SUV and rushed him to the Chinese General Hospital where the law student was proclaimed dead on arrival.
Solano had claimed he was 27 and a medical technologist at the San Lazaro Hospital.
MPD director Chief Supt. Joel Napoleon Coronel said Solano's accounts did not match CCTV footage of the area where he supposedly found Castillo.
"So far his statement is inconsistent with testimonies and observations given by barangay officials," the police official said.
Margarejo said they were able to get information from employees of San Lazaro Hospital, who reportedly refused to give statements under oath.
"They said Solano is a part-time employee, a medical technologist at the hospital, and at the same time he is a law student," he said.
The police official would not say if Solano is indeed a UST law student or a member of Aegis Juris. What is clear so far is that Solano is from Caloocan.
But Coronel said in a radio interview that Solano was indeed a UST law student, and that he should also be investigated.
"We have not recorded any commotion since Sunday morning," said Daniel Sayson, kagawad (councilman) of Barangay 133 Zone 11 which covers the area where Castillo was reported to have been dumped.
Based on CCTV images, only people and passing motorcycles could be seen in the area.
A CCTV camera was positioned at the corner of Lopez Boulevard and Infanta Street, facing the road leading to a bridge.
There was no sari-sari store in the vicinity where Solano supposedly bought cigarettes before he chanced upon Castillo sprawled on the pavement.
Sayson said that if Solano had indeed found Castillo in Balut he could have taken him to the Tondo Medical Center or the Tondo General Hospital and not to the Chinese General Hospital, which was 3.4 kilometers away. – Ghio Ong, Rey Galupo, Paolo Romero, Janvic Mateo