Sereno spokesperson, lead counsel named
September 13, 2017 | 9:19pm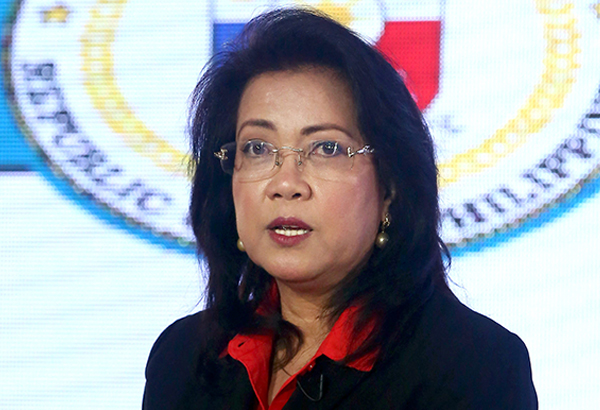 MANILA, Philippines – Chief Justice Maria Lourdes Sereno has tapped administrative and constitutional law expert Carlo L. Cruz to be her spokesperson as the House of Representatives voted to declare the impeachment complaint filed against her as sufficient in form and substance.
Sereno, meanwhile, designated Alexander Poblador, Senator Grace Poe's former lawyer in her citizenship case, as her lead counsel.
Cruz, the son of the late Supreme Court Associate Justice Isagani Cruz, graduated cum laude from the San Beda College of Law in 1982.
Cruz is a law professor and a bar review lecturer.
He penned the books "Philippine Administrative Law" and "The Law of Public Officers." He also co-authored "Philippine Political Law."
Alex Poblador as lead counsel
Poblador defended Poe during oral arguments before the court's justices when her nationality was questioned before the SC during the 2016 national elections. Poe won her case and removed a major impediment to her candidacy.
Poblador graduated summa cum laude from the University of the Philippines in 1978 and placed third in the 1978 bar examinations.
He has holds a Master of Laws degree from the University of Michigan.
Asked if the defense team of Sereno would still be expanded, Cruz said, "All I know right now is that Alex Poblador will be the lead counsel."
Sereno is facing an impeachment complaint filed by defeated senatorial candidate and Duterte Youth lawyer Larry Gadon in Congress.
On Wednesday, the justice committee, voting 30-4, declared Gadon's complaint as sufficient in form and substance.
Rep. Reynaldo Umali of Oriental Mindoro and Majority Leader Rodolfo Fariñas, both allies of President Rodrigo Duterte, asserted that the complaint was backed by authenticated documents such as certified copies from the SC and the chief justice's statement of assets, liabilities and net worth.
Akbayan Party-list Rep. Tom Villarin countered that the complaint was not supported by Gadon's personal knowledge and was based only on newspaper clippings and hearsay.
Aside from Villarin, Reps. Edcel Lagman, Arlene Bag-ao and Carlos Zarate also voted against the motion.
READ: Impeachment against Sereno raises political questions
Following the justice panel's decision, the articles of impeachment will now be drafted and will eventually be sent to the plenary.
It will need an affirmative vote of at least one-third of all House members for the articles to be transmitted to the Senate for a full trial.