What we know so far: Killing of Reynaldo de Guzman, 14
September 7, 2017 | 2:43am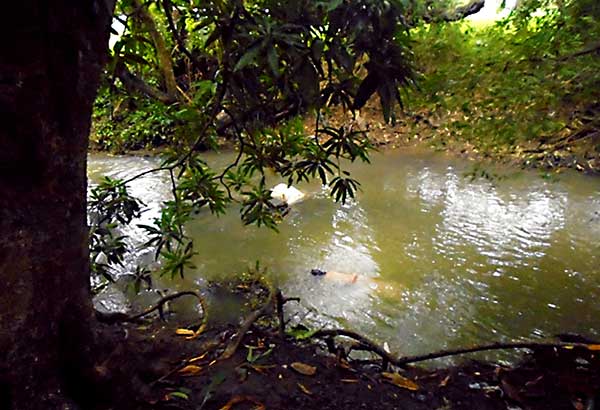 MANILA, Philippines (First Published Sept. 6, 4:46 p.m.; Updated Sept. 7, 10:40 a.m.) — After going missing for 20 days, the body of 14-year-old Reynaldo de Guzman was recovered at a funeral parlor in Gapan, Nueva Ecija.
De Guzman was last seen with 19-year-old Carl Angelo Arnaiz, who reportedly died in a shootout with members of the Philippine National Police in Caloocan City.
On August 17, Arnaiz and De Guzman left their homes in Cainta, Rizal to buy midnight snacks. De Guzman had been missing since then.
RELATED: What we know so far: Killing of Carl Arnaiz, 19
What the police said
On September 6, the 14-year-old was found dead in Gapan, Nueva Ecija with at least 30 stab wounds to his body. His face was covered with packaging tape and cloth when his body was found floating at Kinamatayang Kabayo Creek early Tuesday.
According to a witness, at around 11 p.m. on September 4, a car was heard in the vicinity of a creek followed by something being thrown into the water.
"Nakarinig po siya ng isang ugong ng sasakyan and then... may kumalabog sa tubig," PO1 Alvin Cruz said in a television interview.
Sonny Nicholas, a personnel of Dariz Funeral Homes, said that the teenager's body smelled of gasoline.
In a television interview with CNN Philippines, Gapan police chief Supt. Peter Madria said that De Guzman had not been dead for long.
Pedro Roque Jr., agent-in-charge of the Cabanatuan National Bureau of Investigation (NBI), noted that De Guzman would have been a vital witness as to what happened the night Arnaiz was killed.

What forensics said
The NBI confirmed that there were stab wounds on the body of the victim but the cause of death has yet to be determined.
NBI medico-legal Dr. Carlomagno Yalung said that they have yet to issue another statement regarding the number of wounds.
"The body was already embalmed so understandably the stab wounds were already modified by suturing and embalming and again the stab wounds were closer to each other," Yalung said.
Yalung indicated "cardio-respiratory arrest with unknown etiology to be determined awaiting laboratory results" as the cause of death in the postmortem death certificate of the victim.
The medico-legal confirmed that the victim sustained stab wounds in his heart and lungs and that there were indications of a blood clot in his heart cavity.
According to the NBI forensics team, some stab wounds had entry points in the chest and exit points at the victim's back. The knife used was possibly at least nine inches long.
Gapan police are still investigating how De Guzman, who was last seen in Rizal, ended up in Nueva Ecija. The NBI is expected to release its official findings within two to three weeks, depending on the results of the laboratory tests to be conducted in Manila.
What the parents said
Eduardo and Lina confirmed that the recovered body is of their son Reynaldo.
According to a report from ABS-CBN News, a friend on social media identified the body, which could have been De Guzman's.
On the morning of September 6, De Guzman's parents petitioned to go to Gapan, Nueva Ecija to confirm if the recovered body was of their son.
"Pinagtataka ko nga. Galing Cainta napunta dito. Katorse anyos lang 'yan," Eduardo told reporters.
Eduardo also confirmed that both their son and Arnaiz had been missing since August 18.
"Wala silang awa na pumatay sa batang nawawala. Tinadtad nila ng saksak," Lina said in a video posted by ABS-CBN News.