Photos disprove China's claim of halting land reclamation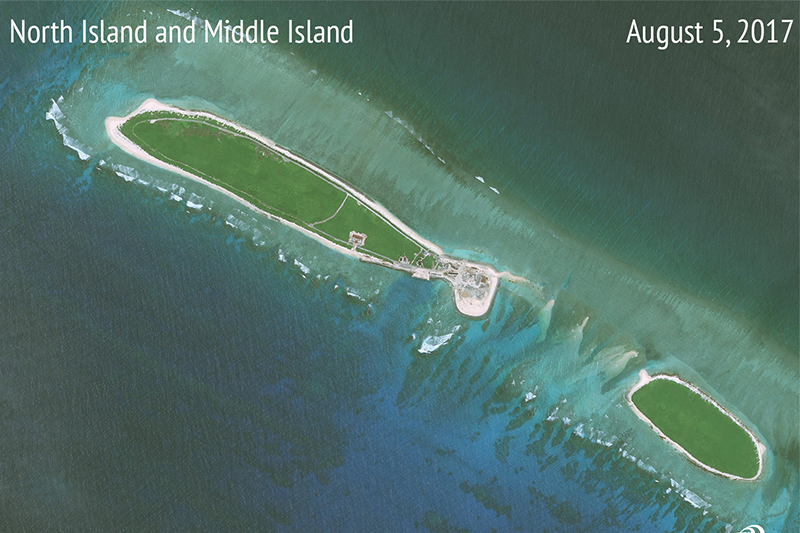 MANILA, Philippines — In response to the joint communique of the ASEAN Foreign Ministers issued last Sunday, Chinese Foreign Minister Wang Yi said that Beijing has completed its land-filling two years ago.
The statement noted "concerns expressed by some Ministers on the land reclamations and activities in the area, which have eroded trust and confidence."
Wang insisted that China is definitely not carrying out reclamation and accused Vietnam of being the only country reclaiming land in the South China Sea.
"Thus, if such phenomenon of sea-filling for land-reclamation still exists, it will never happen in China," Wang said on Monday.
Vietnam led the push for a stronger statement on the South China Sea despite objections from Cambodia and the Philippines.
Foreign Affairs Secretary Alan Peter Cayetano himself admitted that he did not want to mention "land reclamation" and "militarizations" in the joint communique.
"I didn't want to include it. It's not reflective of the present position. They (China) are not reclaiming land anymore," Cayetano said earlier this week.
READ: Philippines admits wanting land reclamation, militarization out of ASEAN communique
On the other hand, satellite imagery obtained by Washington-based Asia Maritime Transparency Initiative (AMTI) showed that China's reclamation activities did not stop in mid-2015, contrary to Wang's claims.
"Beijing continues to reclaim land farther north, in the Paracel Islands. The two most recent examples of this are at Tree Island and North Island in the Amphitrite Group," the AMTI reported.
AMTI's report in February showed that Beijing completed a new helipad and installed wind turbines and two photovoltaic solar arrays on Tree Island.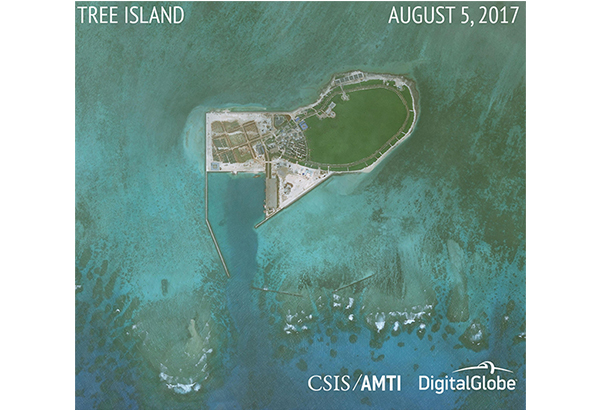 Tree Island has seen substantial upgrades in the last year. China has dredged a new harbor off the southwest end of the islet, considerably expanding its land area in the process CSIS AMTI via DigitalGlobe
In 2016, China started its reclamation to connect North Island with neighboring Middle Island in the Paracel Islands. The land bridge was washed out by a typhoon in October 2016 but China has started additional reclamation on the southern end of North Island, building a retaining wall to prevent erosion.
The Washington-based think tank also documented Vietnam's activities in the Spratly Islands including dredging and reclamation work at several islets.
The think tank stressed that the South China Sea does not only include the Spratly Islands. For Vietnam, China's activities in the Paracel Islands are just as destabilizing.
"Vietnam and all the Southeast Asian claimants also have an interest in deterring future island-building, for instance at Scarborough Shoal," the report read.
Both China and Vietnam have conducted dredging and reclamation work as early as 2017 but neither approaches the scale of Beijing's activities from late 2013 to mid-2015.
AMTI, however, noted that such work is "environmentally destructive, undermines regional stability, and warrants mention in diplomatic statements."
READ: ASEAN stresses self-restraint, non-militarization in South China Sea