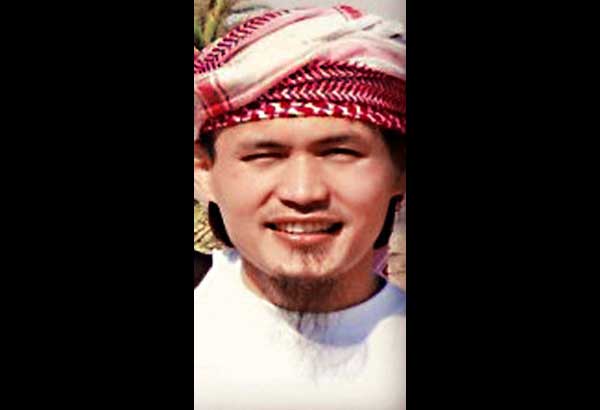 Pro-Islamic State Maute group leader Abdullah Maute, one of two brothers leading the Marawi City siege, was among those killed in continuous offensives yesterday in the capital of Lanao del Sur, according to reports being verified by the military. File
Abdullah Maute killed? AFP checking report
(The Philippine Star) - July 30, 2017 - 4:00pm
ZAMBOANGA CITY, Philippines — Pro-Islamic State (IS) Maute group leader Abdullah Maute, one of two brothers leading the Marawi City siege, was among those killed in continuous offensives yesterday in the capital of Lanao del Sur, according to reports being verified by the military.
Western Mindanao Command spokesperson Capt. Jo-Ann Petinglay confirmed ground reports of the neutralization of Maute leaders but could not ascertain yet the identities of the casualties.
"I have yet to receive the reports which state that some leaders of the Maute were among those neutralized terrorist members," according to Petinglay, the designated spokesperson for joint Task Force Marawi.
The information came after reports circulated that Abdullah Maute was killed.
"The report was different and it's not (him)," Petinglay said, referring to Abdullah. "What we have on the ground was (a) different leader. 'Di pa masabi kung sino (We still cannot say who)."
Validating reports
Armed Forces of the Philippines (AFP) spokesman Brig. Gen. Restituto Padilla Jr. confirmed that they received reports from the joint task force.
"There is information from the ground that a key leader was killed," he said, adding that the information is still being validated.
Padilla said military units are still battling the Maute group whose leaders have earlier been reported as already fighting among themselves.
But as to whether or not Abdullah has been killed, Padilla noted that such information is yet to be verified by ground troops.
"This remains unconfirmed. We are still validating who it is and if this is true," he explained.
The military said ground forces have yet to provide information also as to the number of militants killed in yesterday's offensive.