Military deadline to retake Marawi won't be met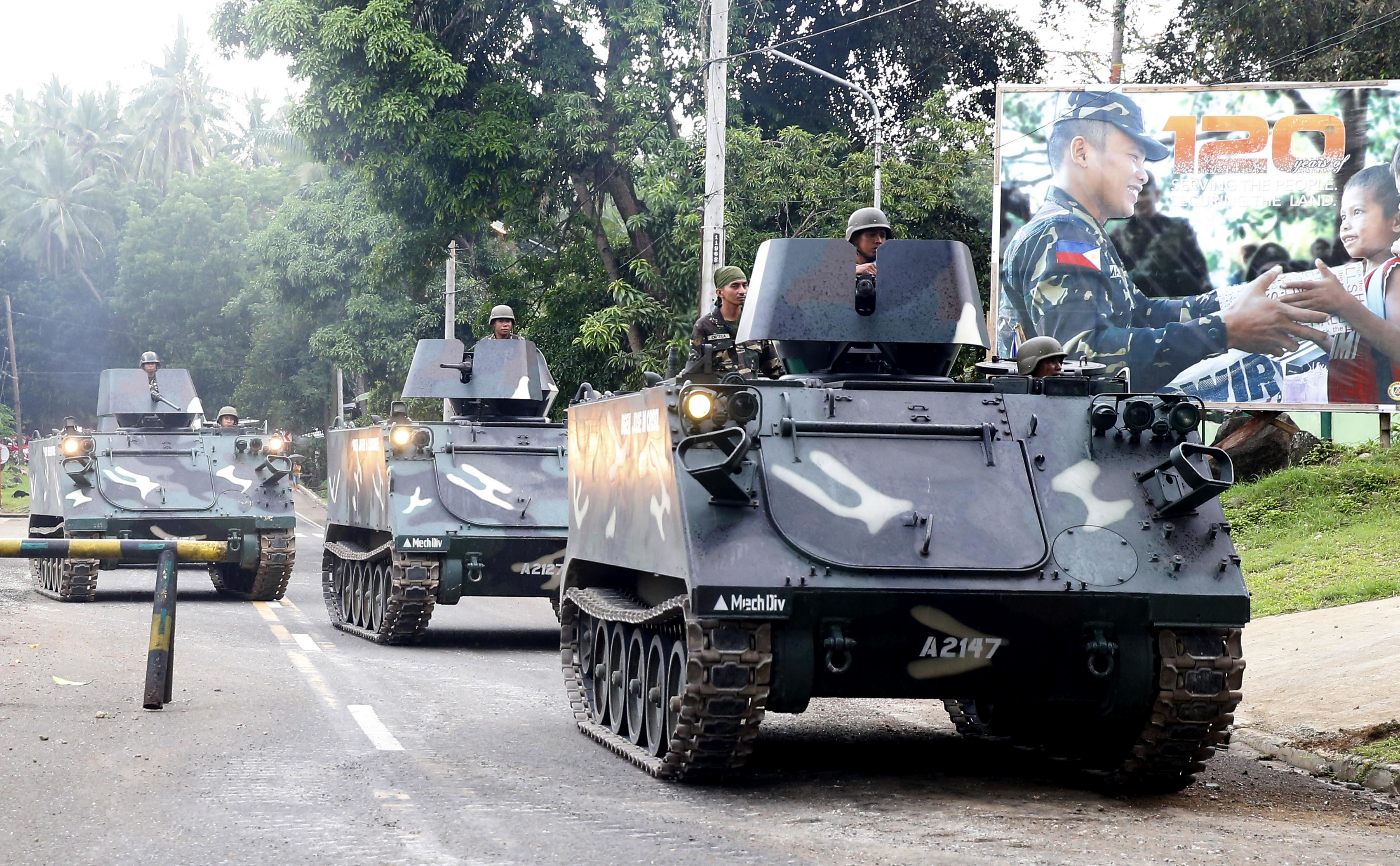 MANILA, Philippines — The military admitted on Friday that it would not be able to free Marawi from Islamist militants as street-to-street fighting continued a day after 10 soldiers were killed by a bomb from a plane of the Armed Forces.
Speaking at a media conference, Restituto Padilla, the spokesperson of the Philippine military, made the admission that it would not be able to meet its deadline to rid Marawi City of fighters from the Maute Group and the Abu Sayyaf by today or weekend.
"Based on the report that we're getting I don't think we can meet that deadline today to completely, I'd like to qualify that, to completely free Marawi of every single armed element in every street," Padilla said.
The battle of Marawi City has been raging since Tuesday last week after a failed attempt by government forces to arrest Abu Sayyaf subleader Isnilon Hapilon, whom the so-called Islamic State of Iraq and Syria (ISIS) appointed as emir or point man in Mindanao, and several Maute leaders.
Abu Sayyaf and Maute bandits then occupied pockets of the city from where they have mounted a stiff resistance which the soldiers have found difficult to overcome as the second week of fighting is already about to end.
Padilla said that before they could declare that Marawi was free every militant should have already been driven out of the city.
"So until such time that every member of this armed group, this rebellious group that still wants to make a stand inside Marawi exists, we cannot totally say we have cleared Marawi," he said.
The military spokesperson said that Maute and Abu Sayyaf fighters continued to occupy some buildings as its operations continued.
"The enemy continues to occupy commercial buildings as their defensible enemy lairs and this is the subject of military action being conducted from the past few days until now," Padilla said as he reported that troops continued to encounter "sniper fire" and fierce resistance from the militants.
Based on the latest information, 120 Islamist fighters have already been killed and a still undetermined number hurt during the fighting, according to Padilla. He added that the soldiers had also recovered a total of 98 high-powered firearms.
The military's admission came a day after one of its planes inadvertently dropped a bomb in a location its troops were occupying, killing 11 troops. Philippine security officials have described this as a "friendly fire."
The offensives against Islamist fighters have pushed most of the city's 200,000 residents to flee and seek shelter in neighboring cities and towns, triggering a massive relief operation.