Habeas corpus suspended in Mindanao, says Duterte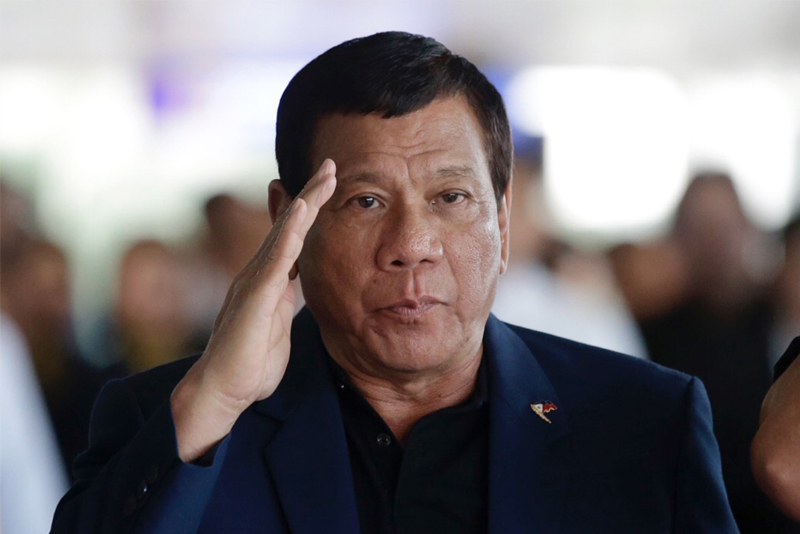 MANILA, Philippines — President Rodrigo Duterte on Wednesday afternoon announced that the writ of habeas corpus had been suspended in Mindanao following his declaration of martial law on the island Tuesday night after clashes between security forces and bandit groups left three people dead and several others hurt.
Speaking shortly after arriving from Moscow where his official visit was cut short, Duterte said that the writ of habeas corpus had been suspended, and security forces would be conducting searches and set up checkpoints to deal with threat of extremism in Mindanao.
"Checkpoints will be allowed. Searches will be allowed. Arrest without a warrant will be allowed in Mindanao," the president said.
LIVE UPDATES: Martial law in Mindanao
Duterte said that he did not need to secure an arrest warrant or a search warrant if somebody had been "positively" identified with the other side, referring to the bandit groups.
"And I do not need to secure any search warrant or a warrant of arrest. If you are identified positively on the other side, you can be arrested and detained," the president told his audience.
The writ of habeas corpus, which means "to produce the body," is an order of the court for individuals or agencies to bring a detained person before the court issuing the order and to explain a valid reason for that individual's detention.
EXPLAINER: Why is the writ of habeas corpus important?
The 1987 Constitution requires that the writ be suspended separately from the pronouncement of martial law. It states that the suspension of the writ applies "only to persons judicially charged for rebellion or offenses inherent in, or directly connected with, invasion."
"During the suspension of the privilege of the writ of habeas corpus, any person thus arrested or detained shall be judicially charged within three days, otherwise he shall be released," Article 7, Section 18 of the Constitution states.
The chief executive also announced that he might allow civilians to carry licensed guns of their homes should the violence in the area escalated.
"If the things go out of hand, if there's severe fighting, I will allow Mindanaons, Moros and Christians alike, if you are in a possession of a gun licensed by the government in order to give you security and protect your family, you can bring it out. Just show your ID especially your license. I said kapag nagpatayan na pati ang civilians, I will allow civilians to carry their guns outside of their houses," he said. — Video report by Efigenio Toledo IV