Balikatan 2017 smaller, but not 'downsized'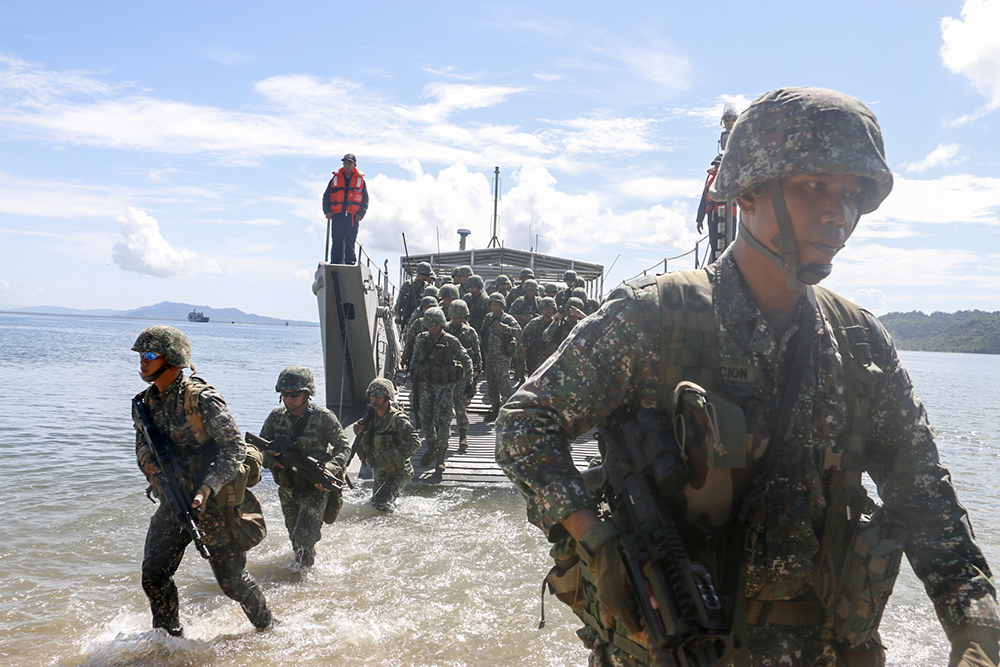 CASIGURAN, Philippines - The Balikatan exercises between the Philippines and the US are smaller this year but the sizes of forces involved change yearly, military leaders said.
"We have not downsized (the exercises)," Brig. Gen. Restituto Padilla, Armed Forces of the Philippines spokesperson, said after a disaster response exercise in Aurora province on Monday.
He said the exercises last year, which included maritime defense drills, involved four military area commands while this year only involves the Northern Luzon Command and some elements of the Central Command.
He said this was due to guidance from the government, which wanted Balikatan to focus on humanitarian assistance and disaster response (HADR) this year.
He clarified that HADR has been an alternating focus of the exercises, since disasters like typhoons are inevitable in the Philippines.
"What we do as a military is always with the guidance from our political leaders," he said.
He said the administration sees disasters as an imminent threat and that militaries should not just defend the country but save lives as well.
US Marine Brig. Gen. John Jansen, in the same briefing, said that there were "no orders to 'downsize" the exercises this year.
He said, however, that the nature and objectives of the exercises depend on negotiations between the Philippines and the US, which are done every year.
He said that because the Philippine side wanted to focus on HADR this year, the scenario - a powerful typhoon hitting parts of the Philippines - and training objectives required a somewhat smaller force, around two thirds of the usual size.
"There was no policy that stipulated for it to be smaller," he said.
The drills in Casiguran involved the Philippine Navy's BRP Tarlac, Philippine Air Force helicopters and Army soldiers. The US was represented by helicopters, a V-22 Osprey and the USNS Sacagawea, a dry dock cargo ship.
Jansen said the Balikatan shows the two countries' commitment to each other as allies.
Relations between the Philippines and the US have been strained over human rights concerns over the government's war on drugs.
The Philippines has also announced an independent foreign policy that includes seeking better ties with China, Russia and with regional neighbors.
Philippines-China exercises
President Rodrigo Duterte, who has been cultivating better relations with China despite tension over a dispute in the South China Sea, has said the two countries can hold joint drills.
Although a Visiting Forces Agreement has yet to be signed between the Philippines and China, Padilla said Chinese involvement in HADR would be welcome since it is a "universal concern" with a "multilateral atmosphere."
He said that multilateral response efforts after Typhoon Yolanda in 2013 showed that the "aspect of having more participants (in HADR) is relevant."
He pointed out that China assisted in post-Yolanda relief efforts too.