China open to joint marine research with Philippines in Benham Rise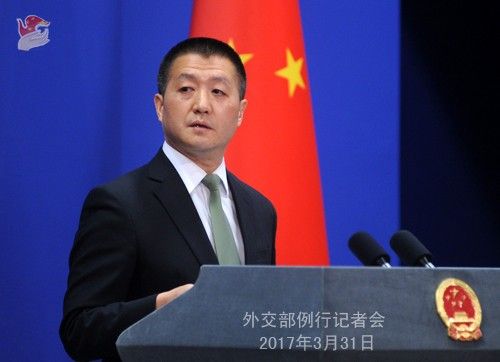 MANILA, Philippines — Beijing had expressed its willingness to engage in marine cooperation with "friendly countries" including the Philippines following reports of Chinese presence in Benham Rise.
The Chinese Foreign Ministry said that they are willing to maintain close communication with the Philippine government over relevant issues.
"I know for sure that China is willing to engage in marine cooperation, including joint scientific research, with friendly countries like the Philippines, so as to bring benefits to people," Chinese Foreign Ministry spokesperson Lu Kang said in a press briefing last Friday.
Acting Foreign Affairs Secretary Enrique Manalo recently revealed that the Philippines has turned down China's request for scientific research on Benham Rise for failing to fulfill the government's requirement of having a Filipino scientist on board.
Manalo added that China still has two or three pending research requests to the Philippines.
Lu reiterated that China fully respects the Philippines' sovereign rights over Benham Rise, a 13-million-hectare undersea plateau off the coast of Aurora.
"We have clarified our position over issues related to Benham Rise many times in recent days. I would like to reiterate that China fully respects the right of the Philippines to the continental shelf of Benham Rise and has been committed to the provision of UNCLOS, which stipulates that a country should seek permission from a littoral state prior to carrying out scientific research activities in territorial waters, EEZs and continental shelves of that littoral state," Lu said.
The Philippines had sent a note verbale to China seeking clarification on the reported presence of ships in Benham Rise.
Manalo said that the government was satisfied with China's explanation that they recognize the sovereign rights of the Philippines on the undersea plateau.
Other countries, including China, will be allowed to conduct marine research in the area if they fulfill the country's requirements.