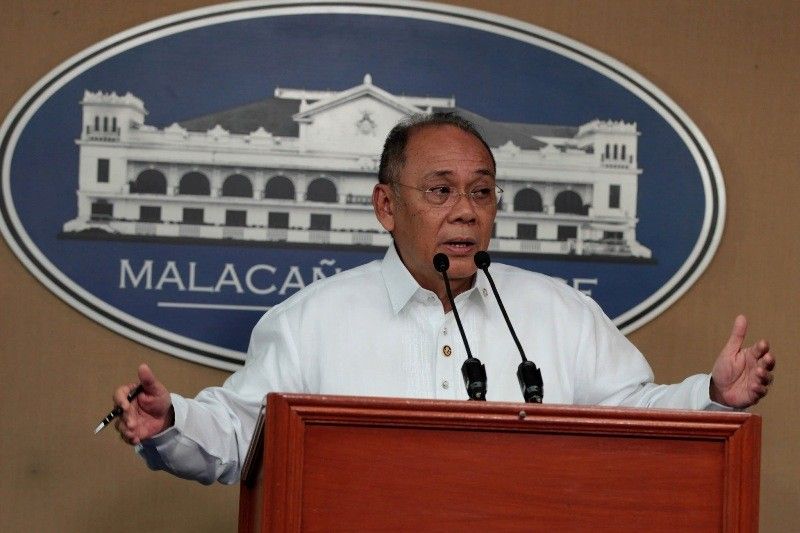 The Palace dismissed the New York Times reports as a demolition job.
File photo
New York Times: No part in 'campaign' to oust Duterte
MANILA, Philippines — The New York Times on Wednesday answered Malacañang's claim that it is part of a plan to oust President Rodrigo Duterte from office.
Andrew Glazer, senior story producer for video of the New York Times said in an interview with ANC that they only tried to "humanize" the victims of the drug war by showing what is really happening.
"I can only say that there is no conspiracy to bring down the government that I was made aware of, at least," Glazer said.
He added that "no strings are being pulled by sinister forces" and that the videos included in the documentary are those he filmed himself and included the president's statements.
On Monday, presidential spokesperson Ernesto Abella accused the New York Times of carrying out a "demolition job" against the president for their March 24 editorial "Accountability for Duterte" which called for an investigation into the alleged killings.
The New York Times also released a 15-minute documentary entitled "When a President Says I'll Kill You," showing the anguished relatives of slain drug suspects, as well as video clips of Duterte threatening to kill those involved in the drug trade.
"The New York Times' very obvious demolition work flies in the face of the very high approval President Rodrigo Roa Duterte enjoys," Abella said in a statement.
"One can only conclude that certain personalities and politicians have mounted a well-funded campaign utilizing hack writers and their ilk in their bid to oust (the president)," he also said.
He added that the administration will not be stopped in fulfilling its promise of a nation free from drugs, crimes and corruption.
Glazer said that he does not know what basis Abella had for the accusation, but noted that it is often a response when one does not agree with what is being reported.
"You can't dispute that that's what's going on and you know you can make up all kinds of political explanations but there's nothing normal about that (the killings)," Glazer added.
He also said that the original plan was to follow Duterte early last year while still president-elect and spend some time with him to make a documentary.
"[I] don't know what the circumstances were but that access was pulled at the last minute so that never happened," Glazer said.
Glazer also said that he understands the feeling of helplessness when things do not seem to work out, but said that there is no one simple solution to the problems the country is facing.