China claims right to decide on Scarborough's fate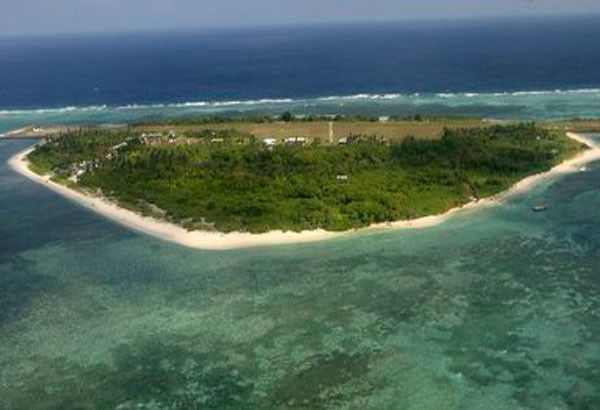 South China Sea arbitration award brushed aside
MANILA, Philippines — Ignoring the arbitral ruling anew, Beijing insisted that it is within their sovereignty what to do with Scarborough (Panatag) Shoal following reports that Americans stopped them from reclaiming the Filipino fishing ground.
Last week, Defense Secretary Delfin Lorenzana said that China was set to reclaim Scarborough Shoal in the South China Sea but was instructed by the Americans not to do so.
"It is China's sovereignty to decide what to do or not to do on Huangyan Dao (Scarborough Shoal). Without a doubt, China will properly handle the relevant issue," Chinese Foreign Ministry spokesperson Geng Shuang said in a press briefing last Friday.
Geng considered Lorenzana's claims as "groundless speculation" and stressed that China-Philippines relations are developing.
"It is hoped that individuals in the Philippines will stop groundless speculation and make more efforts to promote mutual trust and bilateral relations," Geng said.
Chinese state news agency Xinhua recently reported that the China has extended its maritime jurisdiction to cover all seas "under its jurisdiction."
The Chinese Supreme Court issued a regulation on judicial interpretation which is said to contribute to China's strategy of becoming a major maritime power.
The regulation, which has been in effect since August last year, states that jurisdictional seas also cover regions including contiguous zone, exclusive economic zones, continental shelves and other areas under China's jurisdiction. The court's order has been described by observers as ambiguous.
The regulation seeks to pursue Chinese citizens of foreigners for criminal liability of they engage in illegal hunting or fishing in China's jurisdictional waters.
In July 2016, a Hague-based arbitral tribunal under the United Nations Convention on the Law of the Sea has declared the Scarborough Shoal or Bajo de Masinloc as a common fishing ground. The ruling also dismissed China's nine-dash line, which claims Scarborough part of China's sole jurisdiction as baseless.
Lorenzana said that the United States considers the supposed reclamation of the shoal as a "red line."
"We received reports from the Americans that there were (Chinese) barges already loaded with soil and construction materials going to Scarborough but the Americans, I think, told the Chinese not to do it," Lorenzana said.