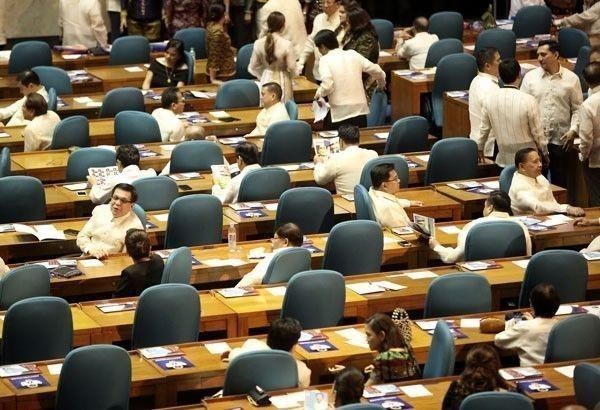 Updates on the national budget for 2020
LATEST UPDATE: September 11, 2019 - 3:58pm
LOCATION:
+ Follow Story
September 11, 2019
Senate President Pro Tempore Ralph Recto says the national budget needs to be "sensitive" to disasters, which he says are a "macro-economic assumption which should not be ignored."
In a press release, Recto, former chair of the Senate Committee on Ways and Means, says calamities can also alter "the landscape of the national budget" by requiring more government spending.
"One powerful typhoon can blow away many elements of the budget," Recto points out.
He gave the examples of African swine fever, low palay prices, the dengue epidemic and a possible resurgence of polio as developments that were not foreseen in the national budget for 2019.
May 19, 2019
The 18th Congress must pass the national budget bill for 2020 without delay, Rep. Luis Campos Jr. (Makati City) says in a press release Sunday.
"When the government sneezes, the economy catches a cold," Campos says, adding: "When the biggest consumer – the national government – is unable to spend dynamically due to a deferred budget, the entire economy suffers."
He says Congress could pass the 2020 budget by late November or early December.
Passage of the 2019 budget was delayed for months as the House and the Senate wrangled over allocations in the spending bill. It was the first time that the national budget was delayed since the presidency of Gloria Macapagal-Arroyo.
The General Appropriations bill is among the most important pieces of legislation that Congress needs to pass since it authorizes government spending for the next year.
Delays in passage of the national budget lead to problems with funding and implementing projects.
Follow this thread for updates on the national budget for 2020.