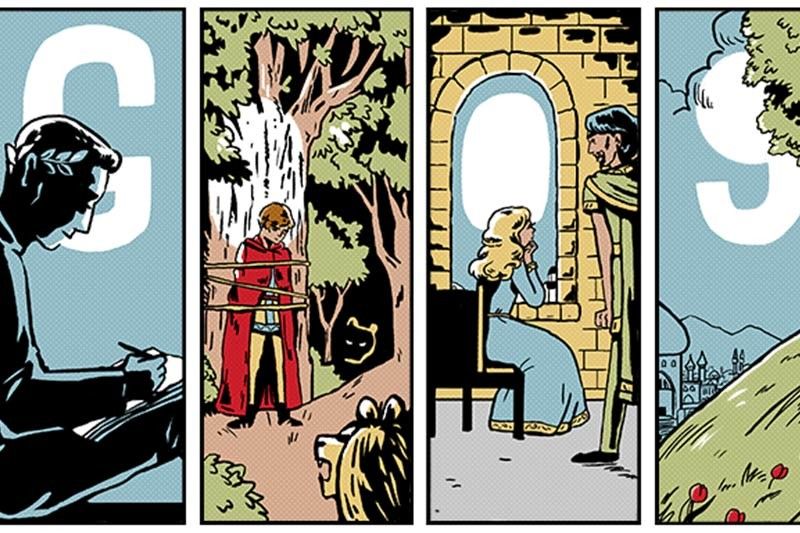 Prominent Philippine figures
LATEST UPDATE: November 29, 2019 - 7:25am
+ Follow Story
November 29, 2019
Google honors Filipina food scientist, war hero, and humanitarian María Ylagan Orosa with a doodle on what would have been her 126th birthday. Orosa is credited with over 700 recipes including the iconic local condiment banana ketchup.
"Born in the municipality of Taal within the Batangas province, Orosa went on to become an outstanding student, winning a partial government scholarship in 1916 to attend the University of Seattle. While living in a YMCA and working odd jobs, Orosa completed her bachelor's and master's degrees in pharmaceutical chemistry, as well as an additional degree in food chemistry," Google Doodle says.
"Orosa's knowledge of chemistry led to numerous culinary innovations. For instance, by fitting a traditional earthenware pot with two sheets of metal, she invented the Palayok Oven, providing remote villages lacking access to electricity with a more effective means of cooking over an open fire."
"Although adobo and lumpia are synonymous with Filipino cuisine, Orosa's banana ketchup is not far behind. Using mashed bananas as a base instead of tomatoes, she made the sauce a long-lasting hit. Two other inventions made her a war hero: Soyalac (a nutrient-rich drink derived from soya beans) and Darak (rice cookies packed with vitamin B-1, which could also prevent beriberi disease) saved countless lives during World War II."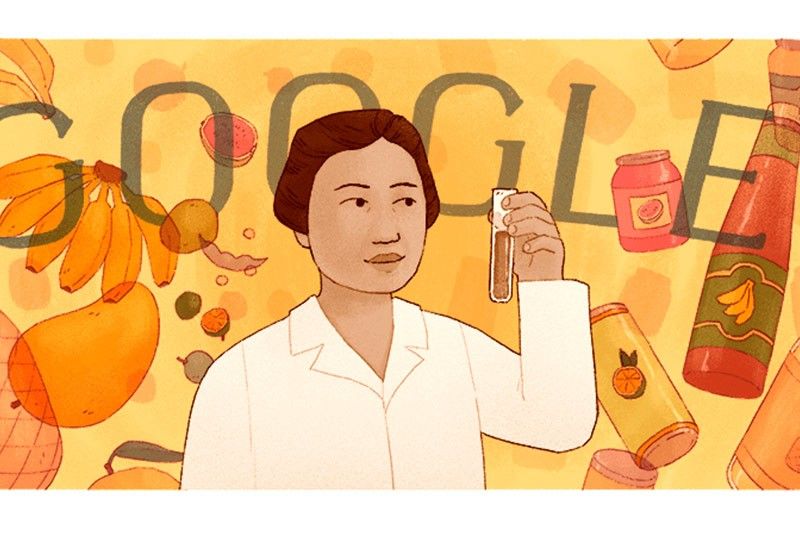 June 19, 2019
Google celebrates Filipino author and physician José Rizal's 158th birthday with a doodle.
"Born in Calamba on this day in 1861, Rizal learned to read and write by age five and grew up to become a Filipino national hero," it says.
"Educated in Manila, Rizal traveled overseas to study philosophy and medicine at the University of Madrid, the University of Paris, and the University of Heidelberg. Inspired by his mother's failing eyesight, he trained under prominent European ophthalmologists Louis de Wecker and Otto Becker and became an accomplished eye surgeon."
Google adds that Rizal's passionate writings and selfless devotion inspired the Philippine nationalist movement.
"While living in Europe for a decade, he began publishing a series of works—including Noli Me Tangere (Touch Me Not) and El filibusterismo (The Reign of Greed)—that established him as a leading voice for reform in his homeland. His translation of Antonio De Morga's 1609 Sucesos de las Islas Filipinas highlighted the achievements of Filipino society prior to Spanish colonization."
"A frequent contributor to La Solidaridad, a newspaper published in Barcelona, Rizal advocated for the Philippines to be integrated as a province of Spain, represented in the Spanish parliament, and for its citizens to be granted such basic rights as freedom of assembly and expression, and equality under the law."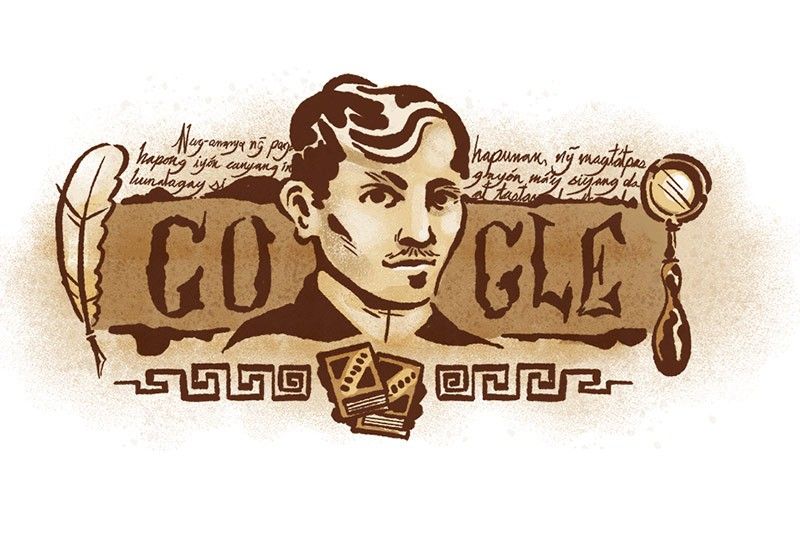 November 27, 2018
Google honors Dr. Fe del Mundo, the Philippines' first national scientist, on her 107th birth anniversary with a signature doodle.
She was born in Manila on this day in 1911.
The doodle shows Del Mundo surrounded by nature while caring for a child. Also known as "The Angel of Santo Tomas," Del Mundo devoted her life to child healthcare and revolutionized pediatric medicine in the process.
Her studies led to the invention of the first incubator and jaundice-relieving device.
A gifted student who became the first woman admitted to Harvard Medical School, she returned to the Philippines after completing her studies in the US.
She set up a hospice during World War II where she treated more than 400 children and later became director of a government hospital.
Her frustrations with bureaucracy led her to sell her house and belongings to finance the first pediatric hospital in the Philippines, the Children's Medical Center which is now known as the Fe Del Mundo Medical Center.
She continued making early morning rounds in the hospital until she was 99 years old, even in a wheelchair.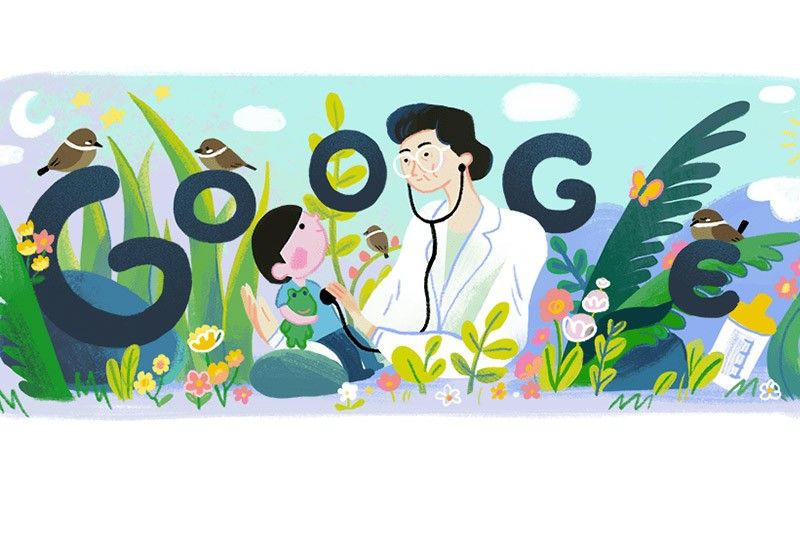 April 30, 2018
Google honors National Artist for Music and Literature Levi Celerio on his 108th birthday.
Born on April 30, 1910, in Tondo, Manila, Celerio got a scholarship at the Academy of Music in Manila, making it possible for him to join the Manila Symphony Orchestra. He was the orchestra's youngest member.
The prolific lyricist and composer created over 4,000 songs, whose appeal reached all social classes.
His works include "Ang Pasko ay Sumapit," "Ikaw," and "Bakya Mo Neneng." He also translated and wrote anew the lyrics to traditional melodies such as "O Maliwanag Na Buwan" (Iloko), "Ako ay May Singsing" (Pampango), "Alibangbang" (Bisaya), among others.
A great number of his songs were written for local movies, which earned him the Lifetime Achievement Award from the Film Academy of the Philippines.
Celerio also made it to the Guinness Book of World Records as the only person able to make music using just a leaf.
He died on April 2, 2002, days before his 92nd birthday, a pauper. But his genius and legacy live on.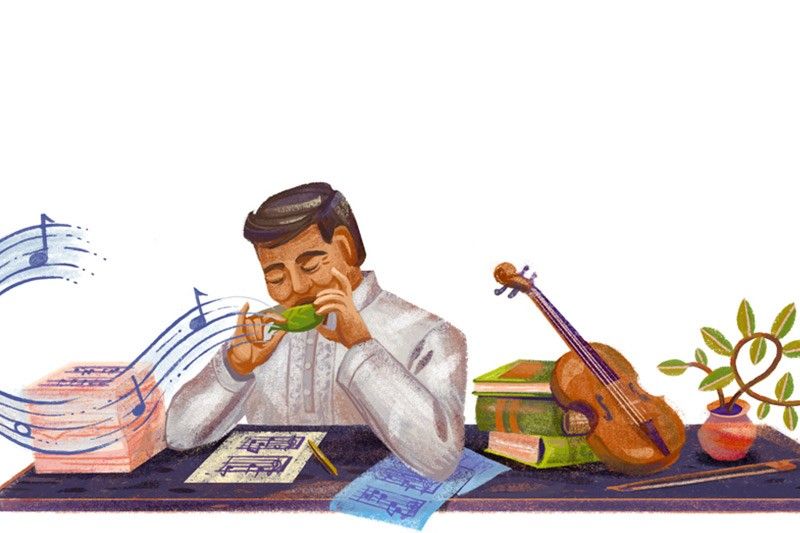 Google honors Francisco Balagtas with a doodle
Google honors Francisco Balagtas, one of the Philippines' greatest literary laureates, with a doodle on his 230th birthday.
The doodle depicts scenes from Balagtas' most famous work—the epic poem "Florante at Laura"—that symbolizes his own life journey.
Balagtas was born in 1788 in Bigaa, Bulacan. The town of Bigaa was later on named Balagtas after the Filipino poet.
The son of a blacksmith, few might have guessed he would grow up to be among the country's most revered writers. Balagtas, however, showed potential and even studied under prominent Filipino poet José de la Cruz.