Obituaries 2023
+ Follow Story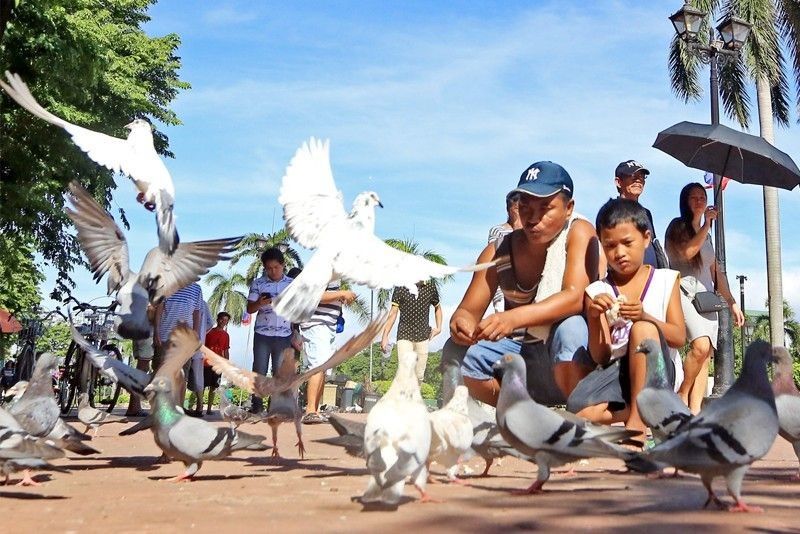 2 days ago
Intel says Gordon Moore, a pioneer in the microprocessor industry and a cofounder of Intel, which at one time was the world's largest semiconductor maker, died on Friday at the age of 94.
Moore was a giant in the technological transformation of the modern age, helping companies bring evermore powerful chips to smaller and smaller computers.
An engineer by training, he cofounded Intel in July 1968, eventually serving as president, chief executive and chairman of the board. — AFP
March 18, 2023
Lance Reddick's publicist says the actor, who appeared in the "John Wick" series of films opposite Keanu Reeves, was found dead at his home in the Studio City area of Los Angeles.
He was 60.
March 14, 2023
Altermidya confirms that its founding chairperson and journalist Luis V. Teodoro passed away on Tuesday. He was 81.
"A pillar of Philippine journalism, Dean Luis was the force behind the formation of Altermidya Network, which will carry on his work and principles," Altermidya announces on Facebook.
"He is credited with advancing the ideals of pro-people journalism both as a respected member of the academe and through the alternative media that he helped organize in the Philippines," it adds.
March 12, 2023
Bud Grant, who won NFL and NBA titles and coached the Minnesota Vikings into four Super Bowls, died Saturday, the club announces. He was 95.
"We are absolutely devastated to announce legendary Minnesota Vikings head coach and Hall of Famer Bud Grant has passed away," the Vikings statement says.
"We, like all Vikings and NFL fans, are shocked and saddened by this terrible news."
Grant was a reserve for the 1950 NBA champion Minneapolis Lakers who ended his basketball career in 1951 to join the NFL's Philadelphia Eagles, playing as a defensive end and wide receiver. — AFP
February 8, 2023
French sociologist Daniel Defert, who was a leading figure in the country's fight against AIDS, died Tuesday at the age of 85, according to an organisation he founded.
"It is with deep sadness that we learn this evening of the death of Daniel Defert," Aides, a French anti-AIDS organisation, tweeted on Tuesday.
"He leaves behind him the indelible memory of a life of activism and the principles of action that the 2,200 activists are perpetuating on a daily basis," it said. — AFP
February 5, 2023
Billionaire Roberto "Bobby" Ongpin died Saturday night on exclusive Balesin Island off the coast of Polillo, Quezon, according to reports quoting his family.
Ongpin was chair of high-end property developer Alphaland, which runs Balesin Island Club and other properties.
A Certified Public Accountant, Ongpin joined Procter & Gamble before working at Sycip Gorres Velayo & Company from 1964 to 1979.
He was minister of commerce and industry from 1979 to 1986 before concentrating on his businesses after the ouster of Ferdinand Marcos Sr. during the People Power Revolution.
He had a net worth of around $1 billion in 2022, according to Forbes.
Bookmark this page for the latest stories on deaths of prominent figures.
Photo: The STAR/Edd Gumban