'A Very Good Girl' earns P10M on opening day ahead of Hollywood premiere
September 30, 2023 | 2:12pm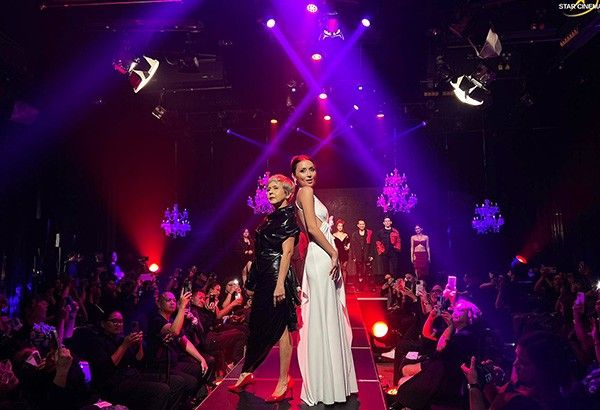 MANILA, Philippines — "A Very Good Girl," starring Kathryn Bernardo and Dolly de Leon, managed to make P10 million on its opening day.
ABS-CBN noted that such a box office haul, after selling 32,000 tickets in over 250 cinemas nationwide on September 27 alone, makes "A Very Good Girl" the "biggest Filipino movie of 2023."
The early success of the film is reminiscent of what De Leon said a month ago during the movie's grand media conference: that it would reopen the doors of Philippine cinema.
"I have faith in the Filipino audience. I have faith that they are looking forward to watching homegrown work again," said the Golden Globe and BAFTA-nominated star of "Triangle of Sadness" at the time.
De Leon pointed out then that cinema helps shape and build an economy, allowing other industries to flourish, and shared how proud she is to be part of "A Very Good Girl," as it will again provide Filipinos with a local cinematic experience.
Related: 'A very good girl': Kathryn Bernardo lauded for reaching out to fan after 'hawi' incident
Bernardo and De Leon also visited several theaters in Metro Manila on the opening day of "A Very Good Girl" to express their gratitude to the viewing public.
The pair is flying to Los Angeles, United States, for the film's Hollywood premiere on October 4 at The Silver Screen, Pacific Design Theater.
"A Very Good Girl" is set for a wide release in the United States on October 6. It is also expected to screen in Canada, New Zealand, Australia, Guam, Saipan, Hong Kong, Singapore, Malaysia, Cambodia, Nigeria and the Middle East.
Directed by Petersen Vargas and co-written by Dominique Mancol, Daniel Saniana and Jumbo Albano, the film also stars Jake Ejercito, Angel Aquino, Chie Filomeno, Donna Cariaga, Kaori Oinuma, Nathania Guerrero and Nour Hooshmand.
RELATED: 'A Very Good Girl' premiering in US cinemas in October