'Loudest crowd': Blackpink makes Filo Blinks' weekend the best ever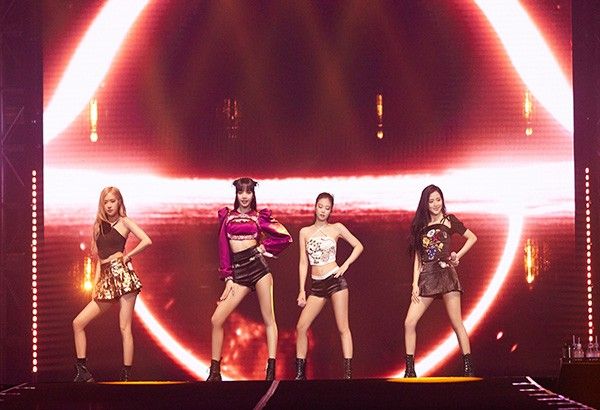 MANILA, Philippines — It was a fun weekend for Filo Blinks as K-pop group Blackpink held their two-night concert at the Philippine Arena in Bulacan as part of their "Born Pink World Tour."
Blackpink opened the concert with "How You Like That" as the sold-out crowd danced and sang along with the group.
It was followed with "Pretty Savage," "Whistle," "Don't Know What To Do" and "Lovesick Girls."
"I did not realize that the seats are so high… it looks like stars up there," Jennie said upon seeing the whole Philippine Arena jampacked with concertgoers. The indoor arena has a maximum seating capacity of 55,000.
"Wow," Rosé added.
Jisoo, Jennie, Rosé and Lisa were hyped all night as they said that the Philippines is their "loudest crowd."
In their second set, the girls performed "Kill This Love," "Crazy Over You," "Playing with Fire," "Tally" and "Pink Venom."
The girls also had their solo performances. Jisoo sang Camila Cabello's "Liar," Jennie did her single "You & Me," Rosé sang "Hard to Love" and "On the Ground," and Lisa performed "Lalisa" and "Money."
"One thing I'm really loving about Manila is that actually seeing people really jump and dance and singing along with us," Jennie said.
"Exactly, guys, thank you so much," Lisa agreed.
"We really appreciate it. It makes us very happy, so keep going with whatever you're doing," Jennie added.
The girls then performed "Shut Down," "Typa Girl," "Ddu-Du Ddu-Du" and "Forever Young" as they left the stage.
Filo Blinks, however, asked for more as they chanted Blackpinks' name, requesting an encore.
The group came back and performed "Yeah Yeah Yeah," "Stay" and "As If It's Your Last."
RELATED: Jisoo begins filming BLACKPINK's most expensive solo artist music video