Kristoffer Martin opens up on how married life has changed him
October 1, 2022 | 12:00am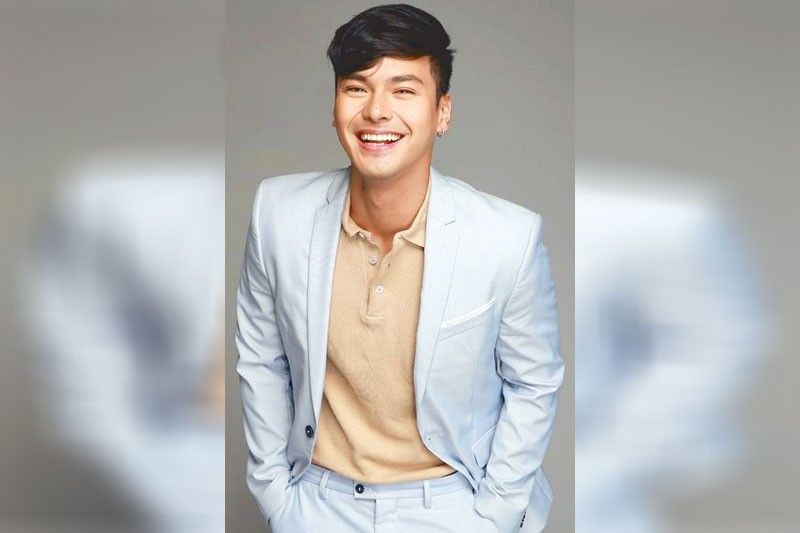 MANILA, Philippines — Kristoffer Martin recently opened up about how his life has been after getting married to non-showbiz partner AC Banzon.
Last February, Kristoffer surprised fans when he and AC exchanged "I do's" in a civil wedding ceremony in Capas, Tarlac, witnessed by loved ones, including their five-year-old daughter Precious Christine.
According to reports, the two had previously dated for seven years before they parted ways in December 2020.
They were said to have reconciled in July 2021 but the actor only confirmed the talks through the Instagram photo of them with their daughter that he posted to mark his 27th birthday in November of last year.
"I can say that what happened in the past really served as a big lesson. For me, it's something that I needed to undergo," began the GMA actor-singer without elaborating what he went through in the past with regards to love. "I feel a different kind of contentment now with my wife and my child. If I didn't go through whatever happened in our lives, the contentment I feel now could have been different."
He added that God truly has His way of leading a person back to His plan. "Parang sinasabi ni God na 'O, ayan 'yung gusto mo hindi nag-work, so ibalik kita dito kung saan 'yung gusto ko para sa 'yo.'"
Kristoffer shared he initially thought of marriage as just a change of status. "I had this thought before that getting married is just like a title. But during our wedding, the feeling was, wow, iba pala. Now, we have become more understanding with each other."
The Sparkle singer-actor revealed to The STAR how he has been adjusting to his transition from being single to becoming a better-half to AC.
"Sobrang laki po talaga ng pagbabago even to my wife. We had this moment when we talked about how this blessing of marriage somewhat changed me. Before, I had this short temper that every time we would argue, before po ito nung mag-boyfriend-girlfriend pa lang kami, mataas talaga ako. May mga maliliit na bagay na napapalaki ko. Now, I think it has become so easy for me to say sorry. Nakikita ko agad kung saan ako ang mali."
He, too, has become sensitive to his wife's feelings now that he has learned to overcome his pride and keep the relationship intact. "Dati, one week hindi kami nag-uusap pero ngayon hindi ko na pinapatagal ng five minutes, nag-so-sorry na agad ako."
When not busy with showbiz commitments, Kristoffer said that he is the "househusband," sending and fetching his wife and his daughter to work and school, respectively.
His family inspires him to keep on working, especially now that he is back to singing. In fact, Kristoffer has recently released his new single titled 'di ba?, under GMA Music.
According to Kristoffer, he has creative contributions to the love song. He shared, "It's my first time to record a song with my own (creative) contribution. 'Yung areglo kumbaga sinabi ko 'yung gusto kong feel ng kanta, particularly sa bridge part (of the song) and I requested to mix the song with a (strumming of the) guitar."
The excitement in his voice reflected his happiness over his return to music.
"When GMA Music informed me about the plan about my making music again, I was so excited and happy, especially because of the choices that were presented to me. And among the songs, this song 'di ba? really left an impressive mark on me because of the way it was written, you can truly feel every word, plus Tagalog pa, mas ramdam lalo ang kanta pag Tagalog," said he.
Kristoffer also shared that he's been into songwriting but he hasn't really given much focus on it yet "because I don't know how to produce and that's one thing that I've been working out with GMA Music, kila Miss Michelle (Reyes, GMA Music exec). I'm hoping that my next (song) will be my own composition. If you're going to ask if my compositions are all hugot (read: sentimental) songs ba, yes all of them," he concluded.