Charlie Puth, Jung Kook hit No.1 with collab left and right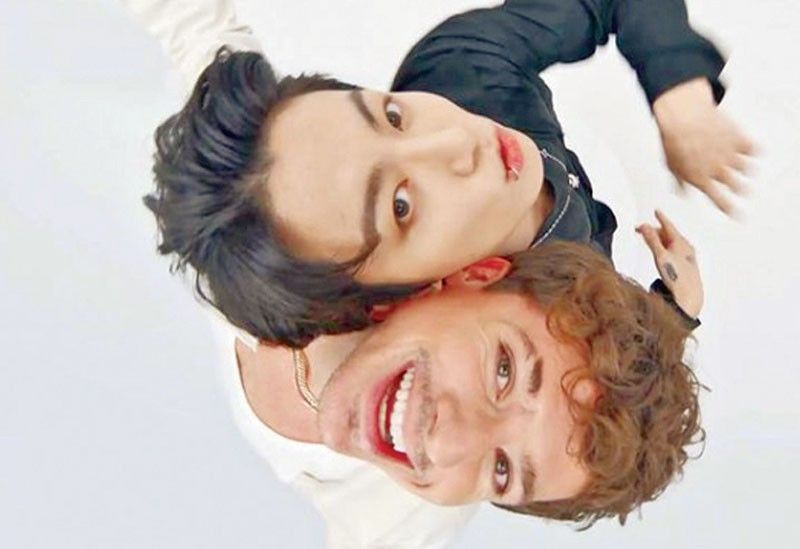 You really have to hand it to Charlie Puth. His music works both ways. The pain expressed in his songs can generate floods of tears. On the other hand, he can also give his listeners a fun time.
Remember how everybody felt listening to the sadness in See You Again? He joined hip-hop star Wiz Khalifa in this tribute to the late Paul Walker, who died in a car crash in Los Angeles on Nov. 30, 2013. The song was used in the soundtrack of the movie Furious 7 two years later, which marked Walker's final screen appearance.
Puth's perfect pitch singing the chorus has so far helped bring in 5.5 billion views and 28.7 likes, definitely one of the highest tallies ever on YouTube. That is aside from the 20.5 million in sales. And mind you those numbers are still rising.
See You Again was included in Puth's debut album, Nine Track Mind, which also included One Call Away. Although a solo track by Puth, the inspiring tune about reassurance was seen by many as a sort of sequel to See You Again. Of course, it also became a huge hit. The song's video has so far brought in 750 million views. Very good.
These days we have another Puth song getting views and likes and being downloaded in a way that could reach those levels. This is Left and Right, which has been the No. 1 seller in several countries these past weeks including the Philippines.
Left and Right is no See You Again or One Call Away. Neither is it another We Don't Talk Anymore or Attention or that dance tune with a great beat, Light Switch. Left and Right is simple, light and breezy pop you can also move to. Think of a natural tune for TikTok, which was where it was launched. It is crazy stupid and awfully contagious.
Left and Right tells the story of two dudes, who were dumped by their girls and their efforts to cure their broken hearts. Like tell their story to an aging analyst, who resembles Sigmund Freud or hang on to a speeding car as seen in the video. Puth is one dude, while the other one is, tan ta ra!!!, Jung Kook of BTS.
That is right, the best looking among the members of the famed South Korean boy band is the one in the featuring billing of Left and Right. Looks like Jung is a fan of Puth's and would sometimes post his versions of Puth's songs. Puth saw these, reached out and soon they were singing We Don't Talk Anymore on US TV. And now, they are here together in Left and Right and the song is a huge, huge hit.
They go "Memories follow me left and right/ I can see you over here/ I can see you over here/ you take up every corner of my mind." Poor girls, whoever they are that these boys are talking about because despite the broken hearts they claim to suffer from, Puth and Jung are having loads of crazy fun. By the way, check out which one of them is wearing a lip ring. Weird for females my age but also cute.
And now, here is the latest Billboard Global Philippines Chart where Left and Right has been No. 1 for four weeks. The list: Left and Right by Charlie Puth ft. Jung Kook of BTS; Mahika by Adie and Janine Berdin; Muli by Ace Banzuelo; Glimpse of Us by Joji; Angel Baby by Troye Sivan; The Shade by Rex Orange County; Until I Found You by Stephen Sanchez; POP! by NAYEON; Kumpas (theme from 2 Good 2 be True) by Moira; Kagome by Lo Ki; Isa Lang by Arthur Neri; Ikaw Lang by Nobita; Paraluman by Adie.
Sun and Moon by Anees; Pagsamo by Arthur Nery; NVMD by Denise Julia; As It Was by Harry Styles; Moon by Nik Makina ft. Flow G; Pano by Zach Tabudlo; Running Up That Hill (A Pact with God) by Kate Bush; Tahanan by Adie; Habang Buhay by Zach Tabudlo; Ghost by Justin Bieber; All Too Well (Taylor's Version) by Taylor Swift; and Asan Ka Na Ba, also by Zach Tabudlo.