Sofi Fermazi ready to launch debut album after doing cover songs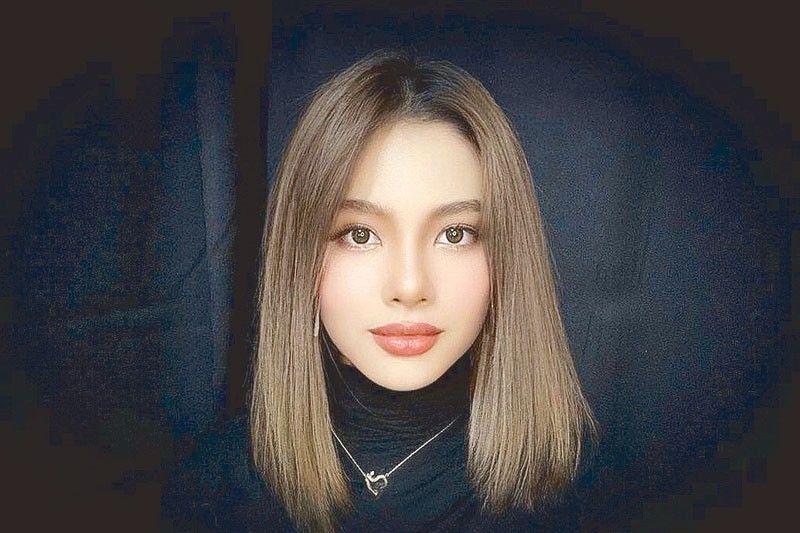 The local entertainment scene welcomes into its fold new faces, year in and year out. It provides them a nurturing playground to display and develop their talents.
Sofi Fermazi is one of them, who caught the singing bug at a very young age and whose promising career is being managed by MPJ Entertainment, led by filmmaker, producer and actor Perry Escaño.
"I've been singing since I was six years old," recalled the 17-year-old Sofi in a virtual interview with this paper. "I started doing covers last year." She just tested the waters by recording her own renditions of Leaves by Ben&Ben; Pretty Savage, BlackPink; Photograph, Ed Sheeran; and Binibini, Zack Tabudlo. Since it was a one-woman artist show, Sofi had a long pause, like four months, before she could make another cover version. This was the norm before direk Perry discovered her.
"Back then, I focused on other things like my schooling," said she, who never even entertained the thought of joining singing contests on TV. "I also really didn't have the initiative to join. But I did join school contests. I thought it was not the right time (for me) to join TV contests then. I was discovered through an acting workshop, my first, (direk Perry) held last year. Friends of my mom encouraged me to give it a try." Sofi heeded their advice and her potential to act and sing didn't escape Perry's attention. From having done four covers, she has now 30 with the support of her talent management. One can check out all of this on Sofi's Facebook and YouTube accounts.
Asked about a particular genre she fancies to be identified with as a newcomer, Sofi answered, "I have nothing to really choose because I like everything. But the genres that we would like to do are pop, ballad and R&B."
This hybrid sound will be possibly featured in her debut album titled, Rain Inside Us, to be released under Star Music. "For me, the rain (can be connected to feeling of) sadness, it can also symbolize happiness. Sometimes, we're happy when it's raining. Some of (the songs) are kinda inspirational," said she of the working concept behind it. "From these (feelings), we gain inspiration (and insights)."
When she's not busy recording and uploading content on her socials, Sofi wears the hat of a Grade 11 student, who is in the thick of Science, Technology, Engineering and Mathematics lessons.
As for her singing career, she has the support of her parents and teachers.
"I wish to be a successful singer, who also uses her position for doing good things like helping others," said she. "I want to be happy with what I'm doing."
Sofi's musical influences are Avril Lavigne, Taylor Swift, Sarah Geronimo and Regine Velasquez. "For Taylor, I like the way she composes songs and the way she conveys emotions to the people," said she. "I mean all the artists that I have mentioned are really good at conveying their emotions. With Avril and Taylor, I really love their stage presence, how they rock the stage. For Sarah G., I really enjoy her performances, yung mga dance niya, yun yung pinaka gusto kong characteristic sa kanya, yung sumasayaw siya, yung kumakanta siya. She is also very determined with what she does, ganun din kay Ms. Regine, she is a very, very good singer, that's what I really love about her."
The teen singer has performed solo at the 2022 Asia Pacific Luminare Awards and sung the Tagalog version of Bonnie Tyler's Hero in a Presidential campaign sortie.
"Soon, we will have a Kumu show called Fun Nights Only, with different artists, hosts and guests," said she of what else will have her hands full in the coming months.
Again, singing is the main focus of her career.
"Singing just used to be my hobby and it has become my passion," said Sofi. "The reason why I chose to pursue singing is because I think it's something that I really enjoy and it's important that you enjoy what you're doing, and that's what I really like to do in the long run."
This is possible given that Sofi has already made her baby steps to becoming a singer or a singer-actress.
(For details, e-mail [email protected].)